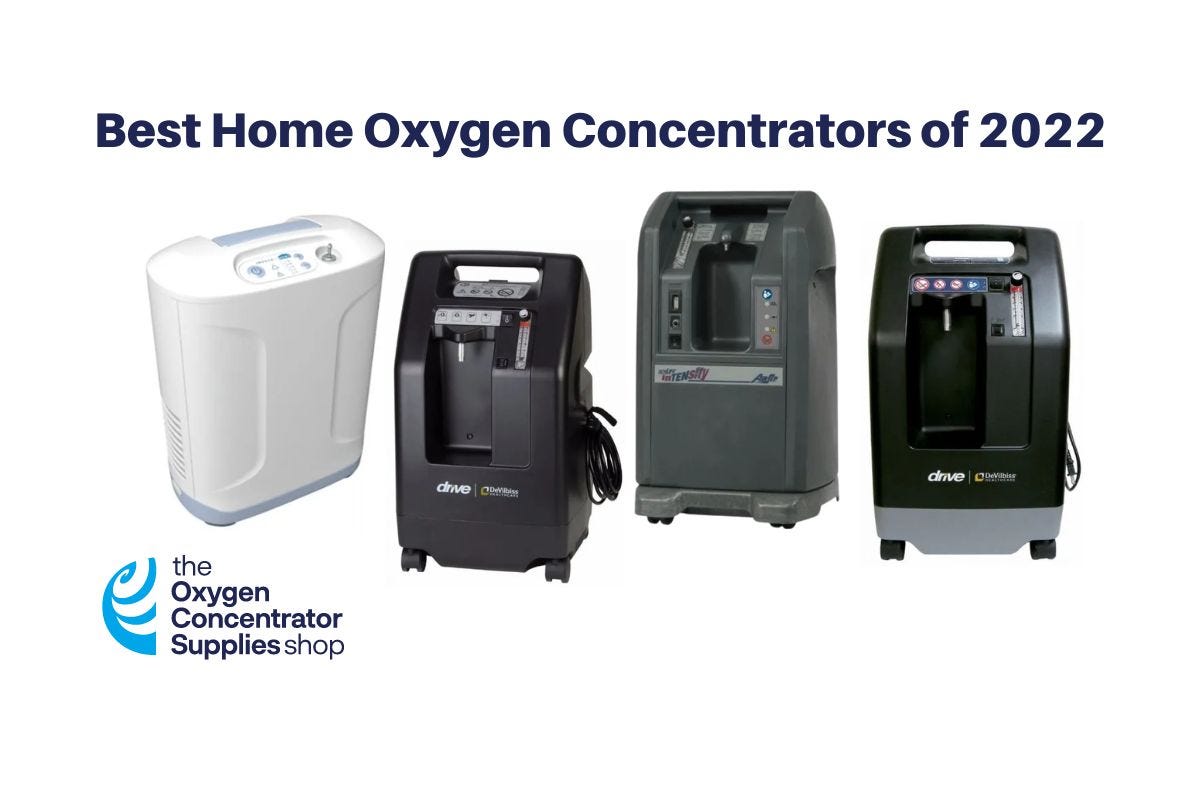 Managing oxygen therapy at home is safe, easy, and comfortable with a reliable home oxygen concentrator. To select a home oxygen concentrator, consider the features that are most important to you and the oxygen settings you need based on your prescription. Here are few of the best from leading manufacturers in 2022.
Tips Before Buying Home Oxygen Concentrators
When selecting a home oxygen concentrator, you have to consider how often you will be needing oxygen therapy at home and if the device you choose meets the prescription requirements provided by your doctor. Also, look for features that make the oxygen concentrator easy to use and easy to maintain.
Drive DeVilbiss 10L Oxygen Concentrator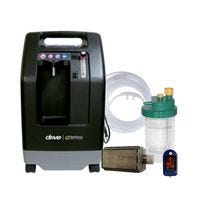 Designed to provide optimal oxygen delivery, the DeVilbiss 10 Liter Oxygen Concentrator only weighs 42 pounds, making it significantly lighter than most high volume concentrators. This 10 liter unit also utilizes a compact shell that is similar to the 525, which makes it one of the smallest high-volume concentrators on the market. For patients who require varying flow, the DeVilbiss Oxygen Concentrator 10 Liter provides optimal oxygen delivery. This unit is capable of delivering 87% to 96% oxygen purity from 2 LPM to 10 LPM.
Drive DeVilbiss 10L – Highlights
Maximum flow rate: 10 LPM
Weight: 42 lbs
Oxygen purity level: Up to 96%
Easy-to-use display panel, with a flow meter and lockable flow control knob
Built-in humidifier nook for humidifier bottle
Pros
Optimal oxygen delivery
Tested for altitudes up to 5,000 feet above sea level
Cons
Editor Review
The Drive DeVilbiss 10L requires minimal maintenance and is backed by a three-year manufacturer warranty. Another design feature of this oxygen concentrator is portability. The convenient top and side handles make carrying the device a breeze, and sturdy wheels allow you to move it from room to room without a second thought. The DeVilbiss 10 LPM Concentrator has been rigorously tested to withstand even the highest temperatures.
CAIRE AirSep NewLife Intensity 10L Oxygen Concentrator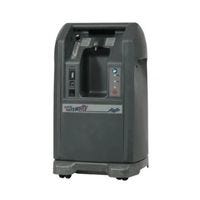 Inogen At Home Stationary Oxygen Concentrator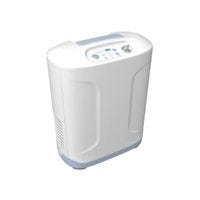 DeVilbiss 525DS Oxygen Concentrator