Flying with Your Portable Oxygen Concentrator
The American Medical Association reports that more than 30 million Americans have chronic lung disease and an estimated 800,000 to 1 million require home oxygen therapy.1 Travelers with respiratory illnesses must have portable oxygen concentrators or POCs readily available.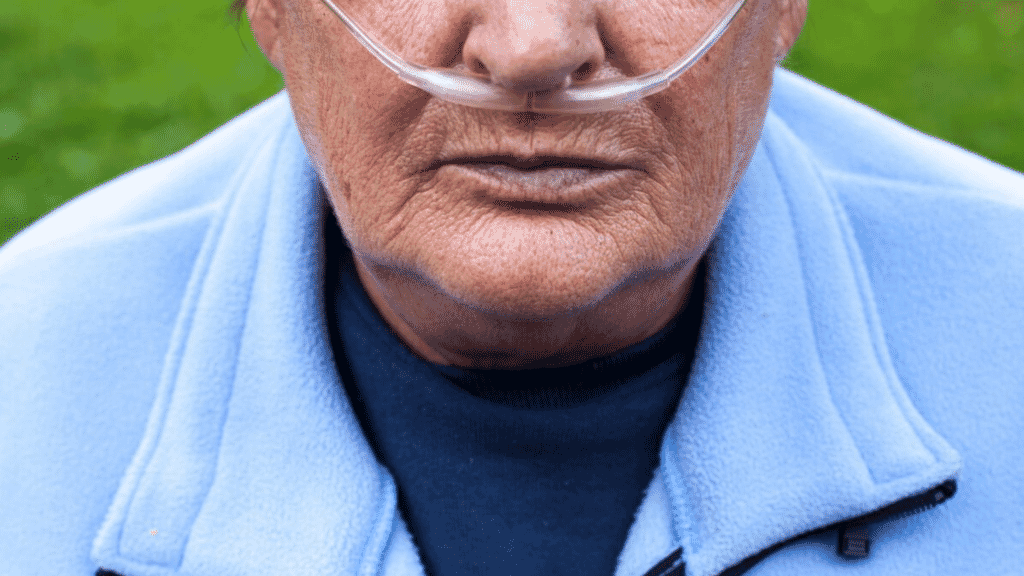 Portable oxygen concentrators filter ambient air to generate supplemental oxygen. In 2016, the FAA updated its approval process for portable oxygen concentrators. Here is a list of POCs that meet FAA requirements for in-flight use.2
For individuals who suffer from a respiratory disease that requires supplemental oxygen, use the checklist to ensure a smooth flight with your POC.
Check if Your Portable Oxygen Concentrator is FAA Approved
A portable oxygen concentrator device will clearly indicate if it is FAA approved on the product label or within the manual. While considering which POC to purchase, double-check that the unit is FAA-approved if you intend to use it for in-flight use.
Philips Respironics SimplyGo Mini Portable Concentrator3
Weight: 5-6 lbs with battery
Flow Settings: 1-5 pulse dose only
Sound: 43 dBA at 2 pulse
Altitude: up to 10,000 feet
FAA-approved
Philips Respironics SimplyGo Portable Oxygen Concentrator
Weight: 10 lbs with battery
Flow Settings: 1-6 pulse dose or 0.5-2 LPM continuous flow
Sound: 43 dBA at 2 pulse
Altitude: up to 10,000 feet
FAA-approved
Inogen One G4 Portable Concentrator
Weight: 2.8-3.3 lbs with battery
Flow Settings: 1-3 pulse dose only
Sound: 40 dBA at 2 pulse
Altitude: up to 10,000 feet
FAA-approved
DeVilbiss iGo Portable Concentrator
Weight: 19 lbs with battery
Flow Settings: 1-5 pulse dose or 1-3 LPM continuous flow
Sound: 40 dBA at 3 pulse
Altitude: up to 13,123 feet
FAA-approved
Traveling with Portable Oxygen Concentrator
Things to Remember Before Your Flight
Remember to check the specific airlines for their POC rules because some airlines may require a note from your doctor detailing your POC needs. All this information must be kept on-hand the day of travel. Make sure your batteries are charged, and you have your AC and DC power cords. Bring a few extra nasal cannulas with you. Plug your POC to the car outlet on the way to the airport. Finally, sit by a wall outlet while you wait at the gate to board. This will allow you plug in your POC and ensure your battery is fully charged when you get on the plane.
Check the battery life of your POC to determine if it will last throughout the flight, particularly on longer legs. Many POCs offer extended or supplemental batteries to ensure that you are powered for 1.5 to 2 times the duration of your trip. For example, the Inogen One G3 Portable Oxygen Concentrator comes with two batteries, making it ideal for longer air travel. The 8-cell battery offers up to six hours with a 2-4-hour recharge time, while the 16-cell battery can provide up to 12 hours of battery life on a setting of 1.
Things to Remember During Your Flight
Once you take your seat, be sure not to place anything on top of the POC. The air intakes must remain unblocked to prevent overheating. The best place to store your POC when not in use is under the seat, out of the way, but easily accessible should you need it.
It's also always best to bring along your user manual so you can troubleshoot any technical issues. You may also want to carry a pulse oximeter to check your oxygen levels as the altitude changes during the flight.
Things to Remember After Your Flight
Once you arrive at your destination, immediately recharge your POC batteries. Remember to safely store manuals and any physician documentation so they are handy for your return flight.
Oxygen therapy should not stop you from enjoying travel. The key to staying active is selecting a portable oxygen concentrator that fits your lifestyle. Our knowledgeable team is available by phone or email to answer any questions you may have.
References:
American Lung Association. Lung Health & Diseases. Accessed September 2019.
Federal Aviation Administration. FAA Approved Portable Oxygen Concentrators – Positive Testing Results. 2015 Oct 7.
Philips Respironics. Philips SimplyGo Mini portable oxygen concentrator conforms to FAA standards, now available for on board aircraft use. 2015 Jul 21.