How to Change the Filter On a Respironics EverFlo Oxygen Concentrator?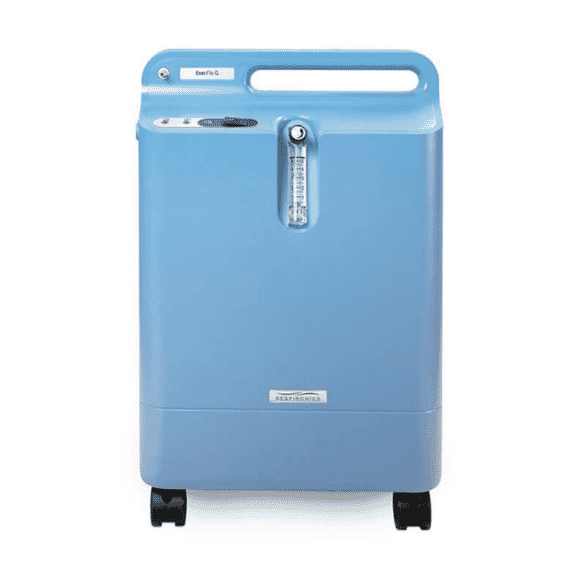 Regular maintenance is critical for the everyday performance of your Respironics EverFlo Oxygen Concentrator. Changing your filters will help maintain consistent oxygen flow, prevent overheating, and keep your oxygen supply clean.
How Often Should You Change the Respironics EverFlo Oxygen Concentrator's Filter?
The Respironics EverFlo filters are low maintenance. So, you only have to change them every two years. You can easily purchase new intake air filters online.
What Does the Intake Filter Do?
The Intake filter screens ambient air as it passes into the oxygen concentrator. The filter captures dust and other airborne pollutants that can clog the machine and get transferred into the oxygen supply you breathe.
What Happens if the Intake Filter is Not Changed?
Eventually the intake vent will become clogged with airborne dust and pollutants. This will force the oxygen concentrator to work harder to draw in clean air, which can cause overheating and a reduction in oxygen purity.
Steps to Change the Filter On Respironics EverFlo Oxygen Concentrator
Locate the Intake filter on the back side of the machine, behind the filter cover door
Make sure your oxygen concentrator is unplugged
Open the filter cover using a quarter or a butter knife to lift the panel
Remove the existing intake filter
Replace with a new filter
Be sure not to remove or discard the rubber gasket inside the oxygen concentrator
If you have questions about your Respironics EverFlo Oxygen Concentrator and its accessories, including intake filters, please speak to our experts at The Oxygen Concentrator Supplies Shop. They are ready to help.
Call The Oxygen Concentrator Supplies Shop today at 888-941-1688 or email us at contact@oxygenconcentratorsupplies.com