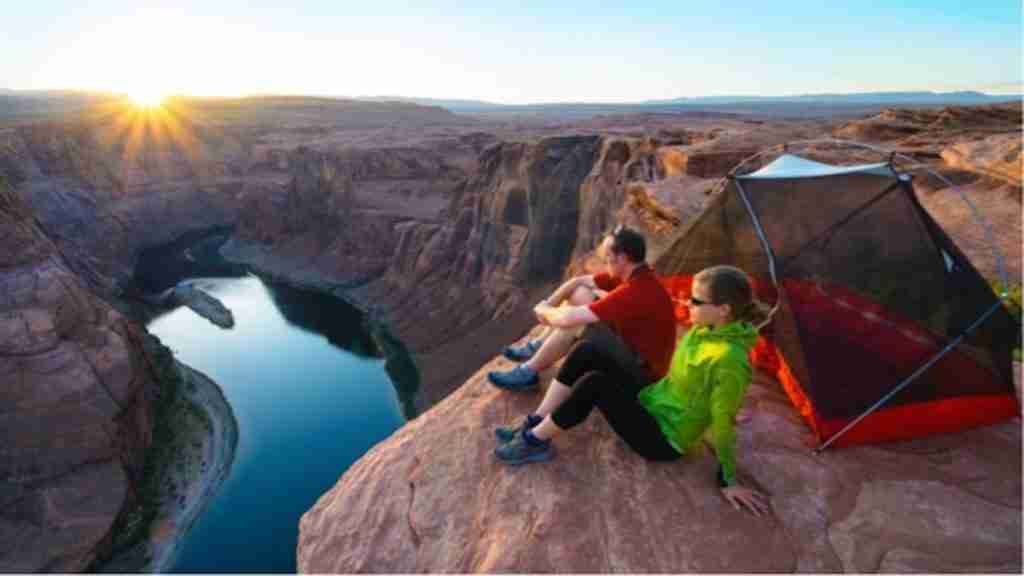 As the country begins to ease travel restrictions, folks are planning trips and vacations again. For patients who rely on portable oxygen therapy, this means ensuring proper travel preparations are made. For example, folks visiting US National Parks should consider a few things: elevation, available power sources, and operating temperature. Here is our list of things to consider when traveling to US National Parks.
Which National Parks Allow Portable Oxygen Concentrators?
Portable oxygen concentrators are a medical necessity for people with chronic respiratory illness. Therefore, destinations such as US National Parks are required to allow patrons with portable oxygen therapy to enter. There are a number of beautiful national parks and landmarks to visit throughout the country. Here are a few:
Arches in Utah features more than 2,000 natural sandstone arches along with other geologic formations including stone pinnacles, fins, and balancing rocks.
Carlsbad Caverns in New Mexico features 117 caves, the longest of which is over 120 miles long.
Congaree in South Carolina largest portion of old-growth floodplain forest left in North America. Some of the trees are the tallest in the eastern United States. An elevated walkway called the Boardwalk Loop guides visitors through the swamp.
Grand Canyon in Arizona carved by the mighty Colorado River, is 277 miles long, up to 1 mile deep, and up to 15 miles wide. Millions of years of erosion have exposed the multicolored layers of the Colorado Plateau in mesas and canyon walls, visible from both the north and south rims, or from numerous trails that descend into the canyon itself.
Oxygen Concentrator Tips for National Park Visits
After you've selected which of our country's beautiful national parks you are going to visit, there are some other things you should keep in mind. Travelling with an oxygen concentrator requires extra time and preparation, so here is a short list of tips to get you started.
Elevation
Prior to scheduling your trip, you should think about elevation. As land elevation increases, air becomes thin, which may result in inaccurate oxygen therapy or breathing difficulties. Consult with your doctor to ensure that your planned trip will be manageable with your condition. It is also important to check your user manual for the elevation rating of your device.
Airline Requirements
If you are flying to visit your national park, be sure you check with your airline about their in-flight requirements for portable oxygen concentration. All of the units sold by The Oxygen Concentrator Supplies Shop are FAA-approved for use during flights. However, some airlines may have specific guidelines for storing or using your oxygen device. Figuring out these regulations prior to leaving will save you a lot of time and hassle.
Bring Extra Supplies
While national parks make beautiful destinations, they often do not have access to power sources. When planning your trip, make sure you pack extra battery power in case of emergencies. Other important backup supplies can include nasal cannulas, tubing, filters and of course a convenient carrying case or backpack to put it all in.
Avoid Open Flames
Some national parks permit camping. If you choose to camp with an oxygen concentrator, be sure to keep clear of open flames. The dirt, smoke and dust can prevent your portable oxygen unit from functioning properly. Plus, you want to ensure a temperate operating environment, so your device doesn't overheat during use.
Enjoy your Family Trip with Portable Oxygen Concentrator
While there are many things to consider when traveling with oxygen therapy, we hope this list gets you off to a good start. If you have additional questions about the portable oxygen concentrators we carry, or travelling with oxygen therapy, give us a call. Our knowledgeable customer care team can be reached at 888-941-1688 or via email at contact@oxygenconcentratorsupplies.com.