During a typical day, the average person breathes nearly 25,000 times1 without thinking much about it. But, not everyone is breathing easy. For those suffering from respiratory ailments that require a regular supply of supplemental oxygen, each breath matters. A home oxygen concentrator (HOC) is the preferred solution for delivering that necessary flow of oxygen in the comfort of your own home. With a home oxygen concentrator, you no longer need tank refills or replacement oxygen tanks. HOCs are an effective alternative to providing oxygen more easily and more comfortably.
How does a Home Oxygen Concentrator Work?
HOCs do not require a supply of oxygen. Instead, they convert the air in your home into oxygen. Air is taken in and compressed. The HOC removes nitrogen, then pure oxygen is delivered through a mask, or an oxygen delivery device called a nasal cannula.
Who Needs Home Oxygen Concentrators?
HOCs are recommended by doctors when the level of oxygen in your blood is low. HOCs may be used for short-term treatments in conditions like asthma or pneumonia or for long-term care for chronic conditions like COPD.
Choosing a Home Oxygen Concentrator
With so many options of HOCs available, the best place to start when selecting a home oxygen concentrator is by asking yourself a few simple questions.
How much oxygen do you need?
Some respiratory conditions may require a high capacity flow of oxygen up to 10LPM (liters per minute). In other instances, a lower LPM may be enough. Your doctor's prescription will determine the LPM you need.
What size home oxygen concentrator should you get?
If home space is limited, consider a more compact HOC. These models are more lightweight, weighing as little as 18 lbs. Often set on casters for effortless mobility, individuals can easily move the HOC by themselves. However, if you travel frequently, you may want to consider a portable oxygen concentrator.
Easy to Use
You want a home oxygen concentrator that isn't complicated. Look for designs that feature a simple and easy to understand control panel. Energy efficiency and quiet performance are also essential features if you use your HOC often.
When you need an LPM between 1 and 5, two lightweight, easy to use models stand out.
Weighing only 18 pounds, the Inogen is an ideal home unit. The Inogen delivers up to 5 LPM of continuous flow oxygen at low power, so it saves on the electric bill.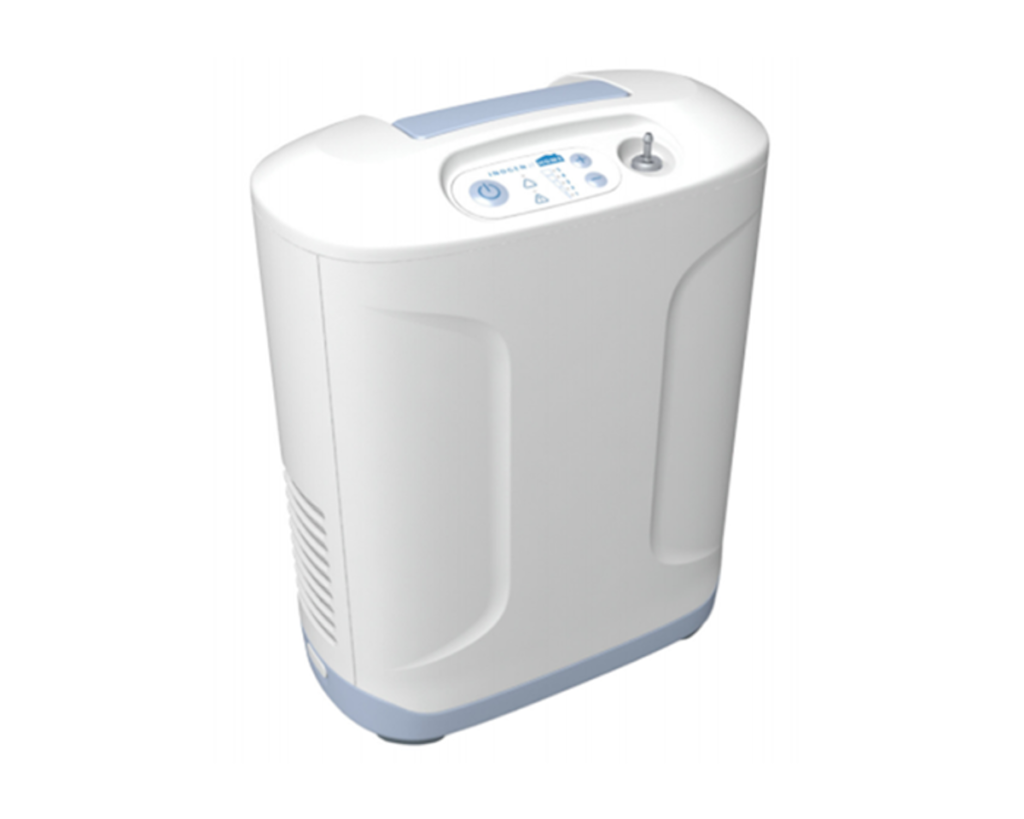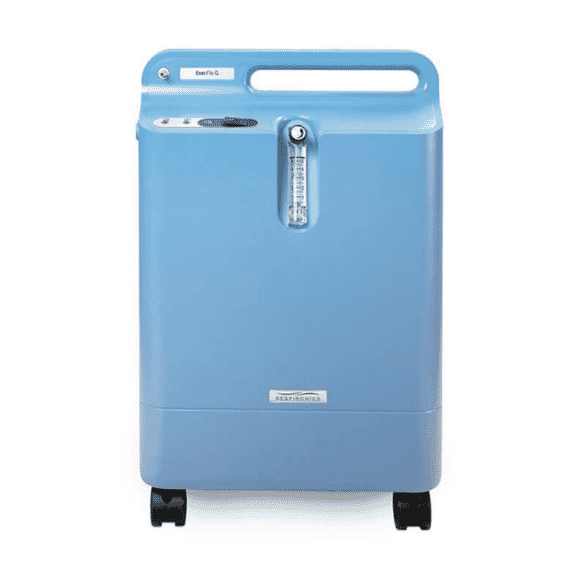 The compact 31 lb. Philips Respironics offers ultra-quiet performance for shared spaces and a compact design for smaller rooms. The Respironics stands apart with its distinctive Oxygen Purity Indicator (OPI), measuring the oxygen output for purity levels, which provides peace of mind.
At The Oxygen Concentrator Supplies Shop, our trained team can offer assistance in answering questions and helping you pick the right home oxygen concentrator that best suits your needs. Give us a call at 888.941.1688.
Reference:
MedlinePlus. Lung Diseases. Accessed September 2019.