Drive Devilbiss 5 Liter Oxygen Concentrator | 525DS
Starting at
$739.00
Regular Price
$849.00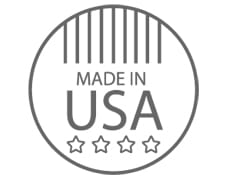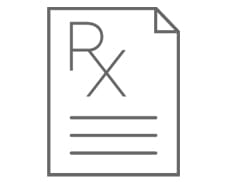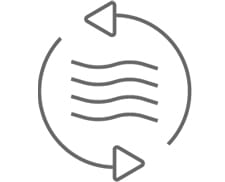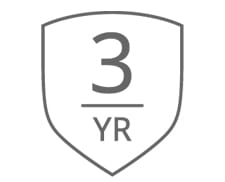 Continuous-flow; up to 5 LPM

Usable up to 13,000+ feet

Quiet operation

Get expert support
Drive Devilbiss 5 Liter Oxygen Concentrator - Overview
The Drive DeVilbiss 5-liter oxygen concentrator - 525DS is a portable, easy-to-use home oxygen concentrator that offers continuous oxygen flow rates of up to 5 liters per minute (LPM). The DeVilbiss 525DS oxygen concentrator has wheel bearings with smooth flow and an easy-access grip on the sides and top of the device. The user will immediately be informed of any alerts or the current operating condition by four indicator lights on the front panel. There is also a built-in shelf for a humidification bottle and an easily readable flow meter with a flow control dial.
This 5-liter home oxygen concentrator offers enhanced quality, durability, performance, and simplicity. The concentrator has a simple two-piece cabinet design that is a perfect example of the balance between its cooling process and quiet operation. The updated cooling process and improvement in quality reduce the noise level so that it is only 15% of a typical home concentrator's sound. The Compact 525DS oxygen concentrator comes with proven turn-down technology, patented by DeVilbiss, which is meant to decrease the wear on the internal components and improve the life of the device. This patient-friendly device requires no maintenance during the first two years.
DeVilbiss 525DS Oxygen Concentrator Eco-Friendly Technology
The DeVilbiss Healthcare 5-liter oxygen concentrator's exclusive Turn Down technology continuously monitors the oxygen production by the concentrator. The device will use less electricity if the flow rate is adjusted to 2.5 LPM or less. This can result in the DeVilbiss 5-liter home oxygen concentrator lasting longer. The turn-down technology of the device automatically lowers its flow cycle below 2.5 LPM, so the load on the internal fittings and compressor bearings is reduced by up to 35%. By lessening the damage to the internal workings, the user can extend the life of the concentrator. The innovative turn-down technique enhances the service of the device as well.
15% Typical Sound Quality Improvement in DeVilbiss 525DS
The DeVilbiss 525DS Oxygen Concentrator was upgraded with improved quality, durability, performance, and simplicity in mind, building on a tradition of reliable, field-proven concentrator types. This sturdy oxygen concentrator, made in the United States, is quiet. The two-piece cabinet design minimizes the sound and cooling process, allowing for a 15% reduction in noise. These enhancements, when combined with DeVilbiss Turn-Down Technology, reduce wear on internal components and extend the unit's life lifespan. In fact, recent manufacturing figures reveal a warranty return rate of less than 3%.
DeVilbiss 5 Liter Oxygen Concentrator Features
The Oxygen Sensing Device (OSD) is a unique safety feature that can help extend the time between service intervals.
To avoid damage, the humidifier nook is recessed.
Easy maintenance.
Compatible with oxygen tubing of up to 50 ft and cannula of up to 7 ft or 15.3 meters.
Highly durable.
The Smart Track performs in-depth concentrator checks and it downloads critical equipment information
With DeVilbiss Smart Track® Concentrator Management System patients can input their data
Proprietary sieve mixture, assembly, and fill process
Protected cannula fitting
The flow meter is lockable (low output flow meter also available)
Proven compressor durability
Each unit is tested in high humidity and high temperature for a long period of time to make it withstand all weathers
Substantially quiet operation
The acclaimed rotary valve design
Readily accessible patient controls
Easy to transport with top and side handles
Patented Devilbiss 5 Liter Oxygen Concentrator Turn-Down Technology
Reduces system pressure by 35% and reduces stress on compressor bearings and internal fittings by automatically lowering its flow cycle below 2-1/2 lpm.
Unlike other oxygen concentrators, DeVilbiss 525DS is energy efficient and reduces the power usage up to 15%, which means a user can save up to $100 every year on electricity.
Minimizes wear on internal components, increasing concentrator life
DeVilbiss 525DS Oxygen Concentrator - In the Box
DeVilbiss 525 Compact Home Concentrator
AC Power Cord
Pre-Installed Filter Kit
1 Christmas Tree Adapter
User Manual
3 Year Manufacturer Warranty
5 Nasal Cannulas
Oxygen concentrators can only be returned within 7 days of the original ship date and with less than 10 hours of use. A 15% return processing fee will be taken from the original payment before a credit is issued. All returns must be authorized by a Customer Service Representative and require a Return Merchandise Authorization (RMA) form.
For more information, read our return policy.
FAQs On Drive Devilbiss 5 Liter Oxygen Concentrator
How To Use the DeVilbiss 5 Liter Oxygen Concentrator Safely?
Separate alarm indicators for high/low pressure, low oxygen, power failure (capacitor powered), and when service is required
Alarms are independent of battery
The pressure-compensated flow meter measures flow accurately
Advanced safety measures with thermal protection and pressure-relief valve on the compressor
Double insulated unit; two-prong plug
Fireproof cabinet
Why Is My DeVilbiss Healthcare 5-Liter Oxygen Concentrator Continuously Beeping?
If the concentrator does not get sufficient oxygen flow then it will continue to beep. This can happen if the tube is damaged or kinked and oxygen is leaking out. To stop the beeping, you simply have to replace the old damaged tube with a new tube.
User Guide
How Does DeVilbiss 525DS Work?
The most dependable, efficient, and convenient source of supplementary oxygen available today is an oxygen concentrator. The DeVilbiss 525DS oxygen concentrator is powered by electricity. The machine separates oxygen from ambient air, allowing you to receive high-purity supplementary oxygen through the oxygen outlet. Although the concentrator filters the oxygen in a room, the typical amount of oxygen in your room will not be affected.
How to Set Up DeVilbiss 525DS Oxygen Concentrator?
In the room where you spend the most time, place your unit near an electrical outlet.
Keep the oxygen concentrator at least 5 feet (1.6 metres) away from any heat source or open flames. Do not connect to a wall switch-controlled electrical outlet. There should be no other appliances connected into the wall outlet.
Place your oxygen concentrator at least 6 inches (16 cm) away from any walls, curtains, or other things that might obstruct the appropriate flow of air into and out of it. The location of the oxygen concentrator should be free of contaminants and fumes.
Before Operating Your DeVilbiss 525DS
Always check to see whether the air filter (found on the rear of your machine) is clean before turning it on.
Connect the oxygen outlet to the appropriate oxygen accessories.
Oxygen Tubing Connection:
a. Connect the oxygen tubing to the oxygen outlet.
Oxygen Tubing Connection With Humidification:
Always check to see whether the air filter (found on the rear of your machine) is clean before turning it on.
Connect the humidifier bottle to the oxygen outlet
a. Connect the oxygen tubing to the humidifier bottle lid.
A nasal cannula or a face mask has been suggested by your doctor. They are usually already connected to the oxygen tube. If not, connect it according to the manufacturer's directions.
Disconnect the power cable from the line cable strap fully. Make sure the power switch is turned off and the plug is inserted into the wall outlet. To protect against electric shock, the item is doubly insulated.
Operating Your DeVilbiss 525DS Oxygen Concentrator
Turn on the light by pressing the power switch. When the device is turned on, all four lights on the front panel (Power, Service Required, Low Oxygen, and Normal Oxygen) will momentarily glow and an audio signal will sound. Only the Power and Normal Oxygen lights will stay glowing after a few seconds.
Make sure the flow meter ball is centred on the line adjacent to the required number of your flow rate on the flow meter.
Now that your DeVilbiss concentrator is ready to use, place the cannula or mask in the right position. Allow 20 minutes for the oxygen concentrator to reach its maximum capacity.
DeVilbiss 525DS Troubleshooting & Safety
As with most oxygen concentrators, the DeVilbiss 525DS has built-in audible alarms in the event of a change in operational status. These alarms coincide with the indicator lights on the panel. A solid green indicator means that the device is functioning normally and ready to use. A yellow indicator light may mean low oxygen purity, or a blocked air filter/exhaust, while the red indicator might mean that service is required on the device.
Be sure to consult the user guide to further troubleshoot your device. If further assistance is required, feel free to contact our knowledgeable customer care team. Do not attempt to open or repair the unit on your own, as that will void the manufacturer's warranty.
DeVilbiss 525DS Oxygen Concentrator Care & Maintenance
The Compact 525 Oxygen Concentrator is simple to maintain. Be sure that the device is unplugged prior to cleaning and don't use any oils, lubricants, or grease. To clean the exterior of the unit, simply wipe it down as needed with a damp cloth or sponge.
Air Filter
To clean the air filter, remove it from the rear panel of the device. Actively wash the filter with warm water and a mild detergent. Rinse thoroughly to remove all soap residue and towel dry. Make sure the air filter is completely dry prior to reinstalling. This should be done at least once per week.
Nasal Cannula & Tubing
Oxygen tubing and nasal cannulas should be cared for according to the manufacturer's instructions. Replace them as needed to ensure you receive the most effective therapy possible. Do not use oxygen tubing longer than 50 feet to ensure proper therapy.
Product Highlights
Flow Range: 1 LPM to 5 LPM
Operational Volume: 48 dBA
Power Consumption: 310W
Built-in humidifier shelf and air output valve

Compact 525 Stationary Oxygen Concentrator User Manual


Compact 525 Stationary Oxygen Concentrator Brochure


Compact 525 Care and Maintenance
Drive Devilbiss 5 Liter Oxygen Concentrator | 525DS Parts

| | |
| --- | --- |
| Dimensions: | 24.5" (H) x 13.5" (W) x 12" (D) |
| Product Weight: | 36 pounds |
| Warranty: | Limited 3 Year |
| Alarms/Alerts: | High/Low Pressure, Low Flow, Low Oxygen, Power Fail |
| FAA Approved: | No |
| Filters: | Air Inlet Filter, Bacteria Filter, Extended Life Intake Bacteria Filter |
| Flow Settings: | Continuous Flow:  0.5 LPM to 5 LPM |
| Manufacturer/Brand: | Drive / DeVilbiss Healthcare |
| Noise Level: | 46 dBA |
| Operating Ranges, Intended for Use: | Temperature:  41° F to 95° F (5° C to 35° C), humidity range 10% to 90% |
| Altitude: | up to 13,123 feet |
| Outlet Pressure: | 8.5 PSIG |
| Oxygen Concentration: | 87% - 96% at all flow rates |
| Average Power Consumption: | 310W  |
| Storage Ranges, Intended for Use: | Temperature:  -40°F to 158°F (-40°C to 70°C), humidity range 10% to 100% |
| Cannula and Tubing Length: | 7 foot single lumen cannula with a maximum 50 feet of crush-proof tubing |
|  Humidification: |  Compatible with Standard Humidification Bottles |
| Condition/Type: | New |
Drive Devilbiss 5 Liter Oxygen Concentrator | 525DS - Customer Questions
Should I get a 5 liter or a 10 liter home concentrator?
Always start with your prescription - If you are prescribed 2 LPM, getting a 10 LPM concentrator may not be necessary and would be a greater expense.  
If you need 6 LPM or more, then you definitely need the more potent 10 LPM ...