Drive DeVilbiss 10 Liter Oxygen Concentrator
Starting at
$1,399.00
Regular Price
$1,650.00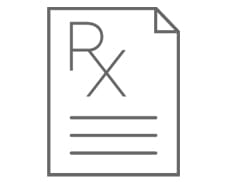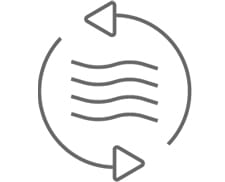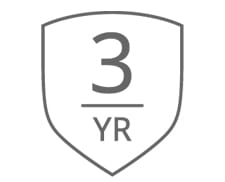 Maximum flow rate: 10 LPM 

Weight: 42 lbs

Oxygen purity level: Up to 96%
The DeVilbiss Oxygen Concentrator 10 Liter - Overview
Designed to provide optimal oxygen delivery, the DeVilbiss 10 Liter Oxygen Concentrator only weighs 42 pounds, making it significantly lighter than most high volume concentrators. This 10 liter unit also utilizes a compact shell that is similar to the 525, which makes it one of the smallest high-volume concentrators on the market. For patients who require varying flow, the DeVilbiss Oxygen Concentrator 10 Liter provides optimal oxygen delivery. This unit is capable of delivering 87% to 96% oxygen purity from 2 LPM to 10 LPM.
It features an easy-to-use display panel, with a flow meter and lockable flow control knob, and four LED indicators making it easy for patients to determine the operating status of their machine. It requires minimal maintenance and is backed by a three-year manufacturer warranty. The device has been tested for altitudes up to 5,000 feet above sea level.
To ensure the most from your oxygen therapy, a 7' nasal cannula and oxygen tubing no longer than 50 feet is recommended. If your prescription requires airflow greater than 5 liters per minute (LPM), be sure that your nasal cannula is rated for high flow oxygen to ensure proper breath detection and oxygen delivery (i.e. Salter Labs 1600HF, 16SOFT-HF-7).
Drive DeVilbiss 10 Liter Oxygen Concentrator - Smart Design
The DeVilbiss Oxygen Sensing Device (OSD) is a proprietary oxygen sensing technology used by the Drive DeVilbiss Oxygen Concentrator. The device provides correct oxygen delivery by continuously measuring the amount of oxygen generated.
The DeVilbiss Oxygen Concentrator 10 LPM device also features a built-in humidifier nook for users who prefer to use a humidifier bottle with their oxygen therapy. To connect the humidifier, simply attach the tubing from the lid to the cannula fitting on the device. Once attached, connect the oxygen tubing or nasal cannula to the fitting on the humidifier lid. Be sure the humidifier is not filled past the max fill line and is securely placed on the shelf.
Another design feature of this oxygen concentrator is portability. The convenient top and side handles make carrying the device a breeze, and sturdy wheels allow you to move it from room to room without a second thought. The DeVilbiss 10 LPM Concentrator has been rigorously tested to withstand even the highest temperatures. Users have the ability to refill the oxygen cylinders at home with this device through the auxiliary port that is compatible with most transfill systems. To help users with this task, the machine has bright LEDs, accessible patient controls, and a humidifier nook to protect the humidifier from damage. The optional transfill caddy is required to fill oxygen tanks that have to be bought separately.
DeVilbiss Oxygen Concentrator 10 Liter - Highlights
Continuous Flow: 2-10 LPM.
Weight: 42lbs; this unit is substantially smaller and lighter than most competitive concentrators.
Operating volume: less than 69 dBA .
Accommodates up to 50 feet of oxygen tubing plus a nasal cannula with up to 7-foot tubing.
Convenient top and side handles to move the unit around.
NOTE: If your oxygen flow is above 6LPM, a single lumen high flow cannula, rated for 6-15 liters per minute is recommended to ensure proper breath detection and oxygen delivery (i.e. Salter Labs 1600HF, 16SOFT-HF-7)
DeVilbiss 10 Liter Oxygen Concentrator - In the Box
DeVilbiss 10 Liter Home Concentrator
AC Power Cord
Pre Installed Filter Kit
1 Christmas Tree Adapter
User Manual & 3 Year Manufacturer Warranty
5 Nasal Cannulas
FAQs
What Are The Safety Features on DeVilbiss 10 Liter Oxygen Concentrator?
The DeVilbiss Oxygen Concentrator 10 LPM comes with built-in alarms that alert patients to the current operational status of their machine.
These alarms indicate
Service required
High pressure
Low oxygen
High gas temperature
Power failure
Low/high flow
These alarms are audible and correspond to color LEDs on the control panel - green, yellow, or red. Consult the user manual to troubleshoot the alarm. If the alarm persists, or further assistance is required, give our customer care team a call.
In addition to alarms, the unit is built with a fireproof cabinet and is double insulated for safe operation.
Do not attempt to repair the oxygen concentrator on your own, as it will void the manufacturer's warranty. If service is required, contact The Oxygen Concentrator Supplies Shop to facilitate a warranty repair.
In addition, the device comes with a fireproof cabinet body. A pressure-compensated flow meter ensures an accurate display of flow. A two-prong plug and the unit are double insulated for safe operation.
How To Maintain DeVilbiss Oxygen Concentrator 10 Liter?
As with the DeVilbiss 525, the 10 LPM concentrator is simple to maintain. Periodically clean the exterior with a damp cloth to remove any excess dirt. Do not use grease, oils, or lubricants. Ensure the device is unplugged from power prior to cleaning.
Nasal cannulas and oxygen tubing should be inspected regularly for tears and replaced if needed. Follow the manufacturer's instructions for cleaning. If using a humidifier bottle, it is recommended that any excess water is rinsed regularly. Clean the bottle daily with soap and water to avoid any buildup of bacteria.
The air filter, located on the rear service panel, should be checked regularly for damage. If the air filter is torn or otherwise damaged, replace it. Do not attempt to operate your concentrator without an air filter installed. Clean the filter from time to time using mild detergent and warm water. Actively wash it, then rinse all the excess soap from the filter. Air or towel dry the filter completely before replacing it back into the unit.
Drive DeVilbiss 10 Liter Oxygen Concentrator Parts
Customer Questions
How much does the DeVilbiss Oxygen Concentrator 10 Liter weigh?
The DeVilbiss Oxygen Concentrator weighs around 42 pounds.
Can I use the devilbiss 10 liter oxygen concentrator while I sleep?
Yes, the Devilbiss 10 liter oxygen concentrator provides continuous flow settings of 2 - 10 LPM and has a noise level <69 dBA which is higher than people with normal hearing would typically tolerate for sleep, but it can be done.
Is Devilbiss 10 liter oxygen concentrator FAA approved?
No, this is not FAA approved for in-flight use.
Do I need a prescription for ordering a Devilbiss 10 liter oxygen concentrator?
Yes, you must have a valid prescription to purchase the Devilbiss 10 Liter Oxygen Concentrator.
Will my insurance cover my devilbiss 10 liter home oxygen concentrator?
Individual insurance policies vary, and the Oxygen Concentrator Supplies shop does not interface directly with insurance companies. You will need the following information to discuss this question with your insurance company: product ID #1025DS.
Can I return the DeVilbiss Oxygen Concentrator 10 Liter if I don't like it?
Please review our return policy
Should I get a 5 liter or a 10 liter home concentrator?
Always start with your prescription - If you are prescribed 2 LPM, getting a 10 LPM concentrator may not be necessary and would be a greater expense.  If you need 6 LPM or more, then you definitely need the more potent 10 LPM concentrator. If you need...