Drive DeVilbiss iGO2 Portable Oxygen Concentrator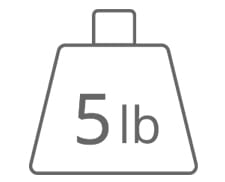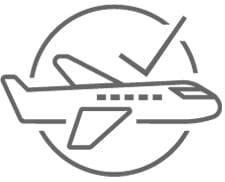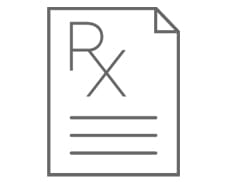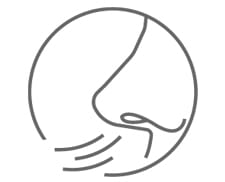 Pulse dose settings are 1-5 lpm

Lightweight - less than 2.3 kg

FAA-Approved, can be used in flights

Expert support

Price Match Guarantee

Fast and free shipping within the US

In The Box - iGo2 POC Unit, Case to carry, AC Power Adaptor, DC Power Adaptor, Extra Battery Pack
iGO2 Portable Oxygen Concentrator - Overview
Drive Medical iGO2 Portable Oxygen Concentrator 125D is a brand-new device with auto-adjusting capabilities for delivering oxygen therapy. This POC is easy to travel with and carry. It is lightweight, tiny, and compact allowing it to be carried onto any form of transportation. It is compatible with battery, AC, and DC power sources.
Devilbiss iGO2 Portable Oxygen Concentrator - Features
Settings 1 through 5 for pulse dose
Lightweight—five pounds when the battery, case, and strap are included
Compact and transportable for convenience
Technology for SmartDose Auto-Adjustment
Long - lasting design
3.5 hours of battery if used at the setting 2
LCD display that is simple to read
Casing made of rubber for protection
LED that displays battery life
A longer adapter prevents kinks
Simple battery change and loading are possible from the bottom of the carrying case
The conserver trigger that is most sensitive
Low battery, poor oxygen generation, no breath detected in PulseDose mode, high temperature, and device failure all trigger audible warnings
Visually attractive control panel
Two more batteries can fit in the travel case
Drive DeVilbiss iGO2 Portable Oxygen Concentrator - Portable Long-Lasting Lithium Batteries
The battery life of the device is up to 5 hours and 30 minutes with the long-lasting lithium battery. There are audible notifications when the battery is running low. The battery needs three hours to charge completely.
iGo2 Portable Oxygen Concentrator - Easy To Carry
The battery improved the portability of DeVilbiss iGo2, but you can still use AC or DC power sources. The battery is simple to load, and for added convenience, there is room for two replacement batteries at the top of the carrying case. You can monitor the concentrator's power level with the battery indicator light.
Devilbiss iGo2 Oxygen Concentrator - Convenient Performance
The iGo2 portable oxygen concentrator has an access control panel and a large, visible LCD screen. Even when the concentrator is on the ground, the control panel is designed to be visible, making it easier to operate the device while it is hidden under a car or airline seat. You can easily operate the concentrator in any situation and change its settings thanks to the control panel's LCD screen. Choose from settings 1 to 5 in pulse dose mode.
An ultra-sensitive conserver trigger is another unique feature of the iGO2 concentrator. In contrast to other portable oxygen concentrators on the market, this trigger has the highest level of sensitivity. Start the oxygen flow quickly for easy delivery.
Drive DeVilbiss iGo2 POC - Ultimate Security And Longevity
The iGO2 portable oxygen concentrator has audible alarms while in PulseDose mode for low oxygen output, low battery, excessive temperature, device failure, and no breath detected . These warnings help users avoid accidents and provide a safer user experience. Additionally, notifications of malfunction can extend the life of the equipment by helping to find the necessary repairs more quickly.
The iGo2 portable concentrator is built to last and can handle heavy use. A long nipple adapter avoids kinking, and a protective rubberized case shields the internal components from damage.
Oxygen concentrators can only be returned within 7 days of the original ship date and with less than 10 hours of use. A 15% return processing fee will be taken from the original payment before a credit is issued. All returns must be authorized by a Customer Service Representative and require a Return Merchandise Authorization (RMA) form.
For more information, read our return policy.
Drive DeVilbiss iGO2 Portable Oxygen Concentrator Parts
| | |
| --- | --- |
| Battery Duration | 3.5 hours @ setting 2 |
| HCPCS | E1390 + E1392 |
| Oxygen Purity | 90% +4/-3 over entire operating range |
| Sound Level | 37db |
| Dimensions | 8.4" (H) x 3.5"(W) x 8.6"(L) |
Drive DeVilbiss iGO2 Portable Oxygen Concentrator - Customer Questions
Why Choose iGo2 POC?
The iGO2 POC top feature is the SmartDose Technology. This technology can automatically adjust to the oxygen setting of the user. It will also detect the breathing rate of the user to deliver the required amount of oxygen needed and keep the oxygen flow...