Drive Medical iGO2 Portable Oxygen Concentrator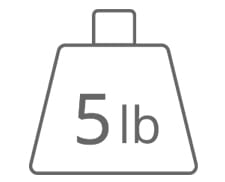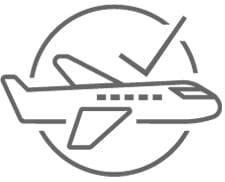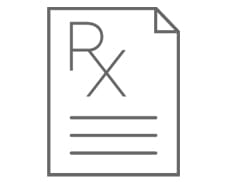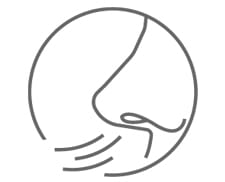 Pulse dose settings are 1-5 lpm

Lightweight - less than 2.3 kg

FAA-Approved, can be used in flights
iGO2 Portable Oxygen Concentrator - Overview?
Drive Medical iGO2 Portable Oxygen Concentrator 125D is a new product for patients who need oxygen therapy with auto-adjusting features. This POC is small, compact, and lightweight allowing the user to carry and transport it effortlessly. It works with three types of power supplies: battery, AC,and DC. The device can be carried in any recreational vehicle, boat, or car.
Devilbiss iGO2 Portable Oxygen Concentrator - Features
1-5LPM pulse dose settings
Easy to carry because of its compact and small design
Weight is less than 5 pounds
SmartDose Auto-Adjusting Technology
No filter replacement needed
Large LCD screen for easy readabilty
It boosts up as the breathing rate increases
The casing is made of rubber to protect the device
There is storage space to carry 2 extra batteries in the carrying case
Audible warnings when the battery is low, oxygen output is low, in pulse mode no breath is detected, the device gets damaged or is at an extremely high temperature
FAA-Approved
Drive DeVilbiss iGO2 Portable Oxygen Concentrator - Portable Long-Lasting Lithium Batteries
The device has an extended battery life. This long-lasting battery lasts up to 5 hours and 30 minutes. When the battery is low, the device will give the user an audible warning. The battery takes 3 hours to be fully charged.
Drive iGO2 Portable Oxygen Concentrator - In The Box
iGo2 POC Unit
Case to carry
AC Power Adaptor
DC Power Adaptor
Extra Battery Pack
FAQ's
Why Choose iGo2 POC?
The iGO2 POC top feature is the SmartDose Technology. This technology can automatically adjust to the oxygen setting of the user. It will also detect the breathing rate of the user to deliver the required amount of oxygen needed and keep the oxygen flow constant.
With this concentrator, the user will not have to worry about adjusting the oxygen level every time to improve user compliance and effectiveness of the therapy.
Drive Medical iGO2 Portable Oxygen Concentrator Parts