Caire FreeStyle Comfort Desktop Battery Charger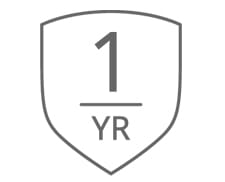 Desktop Battery Charger for the Caire FreeStyle Comfort Portable Oxygen Concentrator

The FreeStyle Comfort Desktop Charger offers the convenience of charging your extra battery packs while not in use on your portable oxygen concentrator. Perfect for active users who need extra batteries or travel frequently and need to always have a full charge ready to go!


Caire FreeStyle Comfort Desktop Battery Charger Parts

Customer Questions
Can you take extra batteries for your portable oxygen concentrator when you fly?
FAA guidelines state that you can bring your portable oxygen concentrator on board with you during flight. Typically, you are required enough battery life for your concentrator to last 1.5 times the duration of the flight. That means that if you need...