Inogen One G3 Portable Oxygen Concentrator
Starting at
$2,620.00
Regular Price
$2,770.00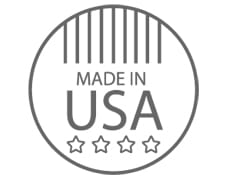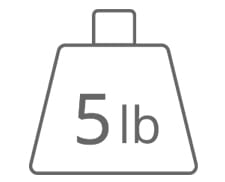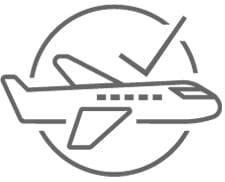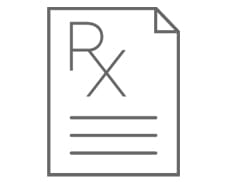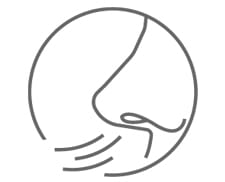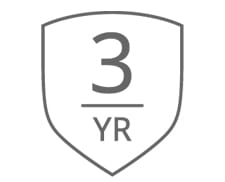 4-8 hour charge time

Adaptive response to activity

Up to 5.8 lbs with battery
Inogen One G3 Portable Oxygen Concentrator Overview
The Inogen One G3 was designed with independence in mind. This portable oxygen concentrator weighs 5lbs making it ideal for travel of any kind. For even more portability, the Inogen One G3 comes with a carrying bag or can be paired with the optional backpack accessory.
Like most portable oxygen concentrators, the G3 provides oxygen delivery through what is known as pulse dose. This means that as the user inhales, the device detects that breath and delivers the set dose of oxygen. As the user exhales, no oxygen is delivered. This Inogen One device offers 5 pulse dose settings, which can easily be changed using the device's flow control buttons. Consult your physician prior to changing your oxygen delivery settings.
It is currently one of the smallest, lightest portable concentrators on the market which produces a setting of 5. For times you need additional battery life, an upgrade to a 16 cell battery can increase usage to 9 hours with a weight increase of less than 1 lb.
The Inogen One G3 is smaller, lighter, and more efficient than its predecessor, the Inogen One G2. At only 5 lbs. you can hold it with one hand without much trouble but comes equipped with a sleek, carry case with a handle that can be worn over your shoulder for even more portability.
The 8 cell or upgraded 16 cell batteries are recharged quickly approximately 4 hours for the 8 cells and 6 hours for the 16 cell battery. To conserve energy and time between charges, the Inogen One G3 has five settings of breath detecting pulse oxygen flow.
Portable oxygen concentrators filter room air to provide individuals with a concentrated dose of supplemental oxygen. No more wheeling around oxygen tanks or having to worry about getting them refilled. Simply turn on your device and breathe.
Inogen One G3 Portable Oxygen Concentrator - Features
Battery Life
At checkout, customers can customize their battery configuration with one of the two battery choices the Inogen One G3 has to offer: the 8-cell or the upgraded 16-cell. Depending on the oxygen flow settings, users will get up to 4.5 hours of battery life with the 8-cell and up to 9.5 hours of battery life with the 16-cell. View the battery duration chart below for more information.
The Inogen One G3 comes with AC and DC adapters that allow patients to not only use but also charge their device from anywhere. The LCD screen will display a battery icon with a lightning bolt or an AC plug icon to let you know the device is plugged in and charging properly. Charging time will depend on oxygen settings and whether or not the concentrator is in use while being charged. Removing the battery is simple - press down on the battery release latch and slide the battery out of the concentrator. To replace, simply slide the battery back into place until the latch clicks.
Adaptive Response

Inogen's G3 portable oxygen concentrator features adaptive response technology that adjusts its oxygen delivery to your breathing rate. The pulse dose of oxygen reduces in size as the breathing rate increases. This ensures that oxygen is not wasted as users exhale. While sleeping or at rest, individuals inhale at a much slower rate, therefore the pulsed dose of oxygen increases to accommodate the change.
The Inogen One G3 also features an Advanced Breath Detection mode. If the G3 concentrator's technology does not detect a breath within 60 seconds, it will begin to deliver automated oxygen pulses. Once the unit detects a breath again, it will revert back to its most recent flow setting. The alarm for this Breath Detection mode can be turned on or off using a button on the portable oxygen concentrator's control panel.
Intelligent Delivery System

Inogen One G3 offers an intelligent oxygen delivery system capable of providing you with oxygen whether the oxygen concentrator is active or not. Unlike the traditional oxygen delivery systems, this device constantly observes your breathing and notices breathing pattern changes to ensure you are making the best of your oxygen delivery doses.
Most users require an increased dose of oxygen during their sleep and the Inogen One G3 Oxygen Concentrator ensures that you get the most appropriate doses of oxygen throughout the night.
By decreasing and increasing the pulse size the Inogen One G3 makes certain that you are receiving a constant amount of oxygen each minute as you sleep.
This Intelligent Delivery System detects shallow mouth breathing and delivers a minute volume of a pulse dose of oxygen.
Breath Detection Alert Mode

Inogen One G3 is constantly checking for breath. If 60 seconds pass by without detecting any breath it will alert the user with visual and audible signals and the device will enter into "Auto Pulse Mode." The device will return to provide normal oxygen pulses on inhalation and exit Auto Pulse Mode once it detects a breath. To check whether the alert mode is on or not, see the mode indication area on the display. It will show a bell icon with a red light flashing and a message.
Inogen One G3 Portable Oxygen Concentrator - Key Features

This 5-liter portable oxygen concentrator provides pulse dose settings of 1-5.
Weighing only 5 pounds with a single battery, the Inogen One G3 is easy to carry, making it favorable for those who want to lead an active lifestyle.
There are two options when it comes to battery power for the Inogen One G3–the 8 cell single battery, or the 16 cells double battery. The 8 cell battery has a battery life of up to 4.5 hours, and the 16 cell battery has a battery life of up to 9 hours. The batteries can charge and operate on AC or DC power at the same time. Charge it up at home, or in the car on your way to your destination.
Recharge the 8 cells single battery in approximately 4 hours, and the 16 cells double battery in approximately 8 hours.
A single lumen cannula, rated for 5 liters per minute, and up to 7 feet in length is recommended to ensure proper breath detection and oxygen delivery (i.e. Salter Labs 16SOFT).
Inogen One G3 Portable Oxygen Concentrator - Accessories
External Battery Charger (BA-303)
Connect the External Battery Charger AC Supply Cord with an electrical battery outlet and into a battery charger.
Attach the Inogen One G3 Battery by sliding the charger onto it and clicking and locking it.
A solid red light will flash, indicating that the battery is correctly attached and is being charged.
A solid green light indicates that the battery is fully charged and you should disconnect the battery from the charger.
Inogen One G3 Backpack (CA-350)
This alternative to the traditional carry bag that comes standard with Inogen One G3 oxygen concentrator makes travel even easier with its backpack style. The backpack (CA-350) provides comfort and hands-free movement while traveling with the device. It also provides extra pockets for carrying more accessories with the device.
Nasal Cannula
A nasal cannula is used to deliver oxygen from the concentrator to the user's mask. It is recommended that you use the single lumen cannula which is up to 25 feet in length perfect for providing pulse doses.
Carry Bag (CA-300)
The Carry Bag (CA-300) comes with a handle and an adjustable shoulder strap to provide protection to the device during travel. Simply insert the Inogen One G3 into the carry bag so that you can see the display through the plastic window. This way you will be able to access the nasal cannula through the open cutout on top of the bag which is placed there especially for this purpose. You should be able to see exhaust vents through the open mesh panels. There is a zippered bottom that holds travel battery power. You can use the Inogen One G3 while traveling by using battery power and this zippered compartment expands to use the device with a double battery.
Inogen One G3 - Input/Output Connections

Particle Filters are used to keep the input air clean and are placed at the intake end of the oxygen concentrator.
Cannula Nozzle is where the nasal cannula is fitted to provide oxygenated air from the device.
DC Power In serves the purpose of connecting external power from DC power cable or AC power supply.
USB Port is used for servicing only.
It is FAA Approved for usage during flights, cruise ships and other forms of transportation.
Inogen One G3 Includes

Inogen One G3 Portable Oxygen Concentrator
Rechargeable Battery (Option to be selected at Check-out)
AC Power Supply & DC Power Cable
Carrying Bag with Shoulder Strap
3 Year Manufacturers Warranty
User Manual
FAQs
How To Avoid Device Failure with Troubleshooting?
The control panel on the G3 portable concentrator includes two LED lights to indicate operational status. The green LED is to indicate that a breath has been detected by the device. The red LED indicates an alert of some kind. Higher priority alarms or alerts will be indicated by a flashing red LED.
Low Priority Alert: The machine will beep twice and the LED will remain solid red.
Medium Priority Alert: The machine will beep three times every 25 seconds and the red LED will flash.
High Priority Alert: The machine will beep five times every 10 seconds and the red LED will flash.
The display screen of the Inogen One will also display alert messages to help users troubleshoot the alarms they experience. Refer to the user manual for more information on how to fix these alerts, or contact our customer care team for assistance.
How To Maintain The Inogen One G3 Oxygen Concentrator?
In addition to its lightweight easy pulse and ease of use, the Inogen One G3 does not require a lot of maintenance. The concentrator includes two particle filters that must be cleaned regularly. To clean them, simply remove them from the device and wash with a damp cloth and mild detergent. Let the filters dry completely before inserting them back into the machine.
The rest of the portable oxygen concentrator can be wiped down with a damp cloth and mild detergent. Be sure to unplug the device from any power source prior to cleaning. Do not let the battery get wet during the cleaning process.
Cannulas and tubing should be replaced regularly or as needed. To ensure the most efficient therapy possible, it is recommended that you do not use any tubing over 25 feet in length.
The Inogen One G3 Portable Oxygen Concentrator is FAA-approved for in-flight use. We recommend contacting your airline prior to traveling to ensure that you have all the necessary documentation and to make your trip easier.
What Is The Battery Durations Inogen One G3 Portable Oxygen Concentrator?
For Setting 1: usage up to 9 hours
For Setting 2: usage up to 8 hours
For Setting 3: usage up to 6 hours
For Setting 4: usage up to 4 hours
Inogen One G3 Portable Oxygen Concentrator Parts