Inogen One G5 Portable Oxygen Concentrator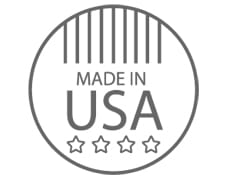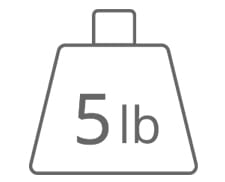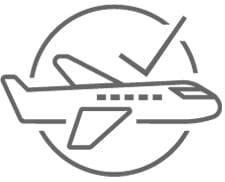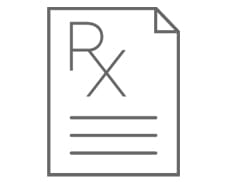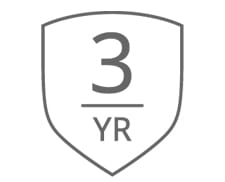 Intelligent Delivery Technology

Six Pulse Dose settings

Up to 13 hours battery duration
Introducing The Latest Inogen One Portable Concentrator - Inogen One G5
Meet the newest member of the Inogen One family - the G5 portable oxygen concentrator! Weighing in at less than five pounds, this pulse dose unit is extremely portable, making it ideal for any user. Large, intuitive controls and a bright, backlit display are just the beginning of what this machine has to offer.
Inogen One G5 Portable Oxygen Concentrator - Overview
Similar to other portable oxygen concentrators, the Inogen One G5 can provide oxygen delivery in six different pulse dose settings. The oxygen concentrator delivers a measured dose of oxygen to the nasal passage to provide comfortable oxygen therapy. With an approximate service life of 5-years, the Inogen One G5 has an average operational value of 38dBA. The low-noise feature of the portable oxygen concentrator barely let's you notice it's there.
As with all of our portable oxygen concentrators, the Inogen One G5 is FAA-approved for in-flight use. Be sure to contact your airline for their specific requirements for traveling with an oxygen device.
Inogen One G5 - Prescription Requirement
This unit can only be sold with a valid prescription from a licensed physician. It cannot be connected to a CPAP machine.
Inogen One G5 - Key Features
Breath Detection
As with other Inogen One concentrators, the G5 provides users with a Breath Detection Alert Mode. This mode alerts users with both visual and audible signals when no breath is detected for more than 60 seconds. To turn this feature on or off, simply press the bell icon on the device's control panel. Since the G5 is a pulse dose concentrator, oxygen therapy can only be delivered when a user inhales.
If no breath is detected after 60 seconds, the concentrator enters an auto-pulse mode, which delivers regular intervals of metered oxygen until the next breath is detected. Once the next breath occurs, the concentrator resumes oxygen delivery at the previous setting.
During oxygen therapy, a green LED will indicate that a breath has been detected and oxygen delivered.
Battery Duration
The Inogen One G5 can be configured at checkout with a single or double battery. The single battery provides up to 6 hours of use at the lowest oxygen settings, while the double battery offers up to 13 hours of use at the lowest setting. View the battery duration chart below for a better understanding of the approximate battery life at each oxygen setting.
To change the battery, simply hold down the battery latch and slide the battery off of the concentrator. Ensure the device is off prior to disconnecting from power.
This portable oxygen concentrator comes with both AC and DC power cords, allowing users the freedom to plug in anywhere. In the event of external power failure, the battery in the unit will act as a backup power device, providing uninterrupted oxygen therapy. The installed battery will charge while the device is plugged into AC or DC power. An optional external battery charger can be purchased separately.
When there are 10 minutes of battery life remaining, the oxygen concentrator will sound a low priority alert (see Safety Features). Plug into an external power source when possible. The remaining battery life will show on the unit's backlit display screen.
Inogen One G5 Portable Oxygen Concentrator Includes
Inogen One G5 Portable Oxygen Concentrator
Rechargeable Battery (Option to be selected at Check-out)
AC Power Supply & DC Power Cable
Carrying Bag
3 Year Manufacturers Warranty
User Manual
FAQs
How To Maintain Inogen One G5?
The G5 portable oxygen concentrator must be maintained regularly in order to receive effective and efficient therapy. Unique to this device is a pair of columns (sieve beds) that require replacement every 12-18 months. Follow the step-by-step instructions in the user manual to properly replace these components.
The air intake filter, located on the side of the unit, should be removed and washed with warm water and mild detergent weekly. Replace as needed. Nasal cannulas and tubing should also be replaced on a regular basis. Be sure not to use any damaged or dirty tubing, as that will reduce the effectiveness of your oxygen therapy.
What Are The Safety Features For Inogen One G5 Portable Oxygen Concentrator?
This portable oxygen device includes several built-in alarms and alerts to let users know when it is not functioning properly. Examples of some of these alerts include no breath detected, battery low, operating temperature high/low, and system failure.
Low Priority Alerts: Solid yellow light and two audible beeps.
Medium Priority Alerts: Flashing yellow light and three beeps every 25 seconds.
High Priority Alerts: Flashing yellow light; five beeps every 10 seconds.
Troubleshooting for these alerts can be found in the user manual. If you need additional support, don't hesitate to contact our customer care team.
Is Inogen One G5 Portable Oxygen Concentrator FAA Approved?
FAA Approved for usage during flights, cruise ships, and other forms of transportation.
Inogen One G5 Portable Oxygen Concentrator Parts