Invacare Platinum 10 Oxygen Concentrator with SensO2 Oxygen Purity Sensor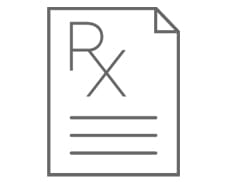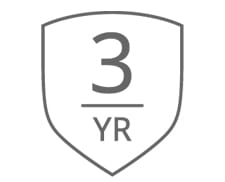 Price match guarantee

SensO2 Oxygen Purity Sensor is included

Delivers up to 10LPM of continuous oxygen

Compatible with Invacare HomeFill Oxygen System

Top handle and bottom recesses for easy handling

Expert support
Invacare Platinum 10 Oxygen Concentrator - Overview
The Invacare Platinum 10 Stationary Oxygen Concentrator delivers 2LPM to 10LPM of continuous flow oxygen for the patient's requiring higher flows of oxygen, as an alternative to the liquid system. The unit has a spring-mounted compressor with only four cabinet screws, and it features a top handle and bottom recesses making it easy to handle the side filter access door making maintenance much easier.
The unit is compatible with the Invacare HomeFill Oxygen System, which allows patients with flow rates up to 5LPM to enjoy life's experiences with small, refillable cylinders.
The Platinum 10 is equipped with an oxygen sensor (Invacare SensO2 Oxygen Purity Sensor), giving you the confidence you need that you are receiving the correct amount of oxygen. The oxygen sensor is a gauge that shows what concentration of oxygen is being delivered.
Platinum 10 Oxygen Concentrator - Features
Provides continuous oxygen delivery up to 10 LPM
Invacare HomeFill Oxygen System is compatible
For simple handling, there is a convenient top handle and bottom recess
Easy to-see control panel, humidifier bottle storage, and filter access are all features of its user-friendly design
Three different filters for Pure O2
Protects Against Sieve Degradation with the Sieve-GARD Monitor
Reset button that is patient-accessible
Alarm for Power Loss without Batteries
High flow single lumen nasal cannula and tubing up to 50 feet maximum
Very High Continuous Flow Oxygen Output at Invacare Platinum 10 LPM
The Platinum 10L Stationary Oxygen Concentrator from Invacare is an easy-to-use continuous flow oxygen concentrator with convenient features like strong rolling caster wheels and a top handle to make it simple to move about the house as necessary. The Platinum 10L draws in ambient air and removes the nitrogen to give medical quality oxygen that is inexhaustible, worry-free, and available around the clock, 365 days a year, at levels between 2 and 10 LPM (liters per minute). It can even be utilized with HomeFill systems for patients who require lower flow rates of oxygen. It is perfect for persons who need higher oxygen flow than the majority of home oxygen concentrators provide.
Invacare Oxygen Concentrator Is Simple To Use
Because of its neutral appearance, the Platinum 10L will fit into most surroundings. Even inexperienced oxygen users may easily operate this concentrator thanks to its straightforward flow knob controls, power buttons, and notifications on the front of the device.
Simple Humidification Options Of Invacare Platinum 10
Many people who use oxygen choose to humidify their oxygen flow for enhanced comfort and convenience. The front of the Invacare 10-liter oxygen concentrator has a bubble humidifier hole that makes it simple to add humidification. Simply insert the bottle into the slot and link it between your nasal cannula and the oxygen output.
SensO2 Purity Sensor Is Included In Invacare Oxygen Concentrator For Additional Security
The SensO2 Oxygen Purity Sensor from InvaCare is included in this Platinum 10L Oxygen Concentrator Bundle to display the oxygen concentration level being provided. You can be sure you're getting your recommended therapy thanks to SensO2. The SensO2 indicator light will show a GREEN light when everything is operating normally (oxygen levels over 85%), a YELLOW light when levels are between 73 and 85%, and a RED light (followed by an audio alert) when levels are below 73%.
Invacare Platinum 10 Oxygen Concentrator Is Secure And Trustworthy
With reusable cabinet filters that are simple to clean and replace, an internal HEPA filter concealed behind a handy door, a battery-free power loss alert, and a Sieve-GARD Monitor to prevent the internal sieve from deterioration, Invacare Platinum 10 home oxygen concentrator is tough and easy to care for. For enhanced safety, the compressor incorporates a 35 PSI pressure-relief valve and a low flow alert as well. The Platinum 10L stationary oxygen concentrator offers worry-free oxygen in even the most demanding conditions thanks to its durable design and lengthy guarantee.
Invacare Platinum 10 Oxygen Concentrator with SensO2 Oxygen Purity Sensor Parts
Invacare Platinum 10 Oxygen Concentrator with SensO2 Oxygen Purity Sensor - Customer Questions