MABIS Steam Inhaler Vaporizer with Aromatherapy Diffuser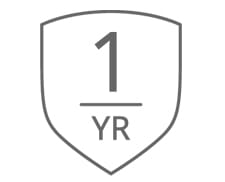 Keeps airways clean, reduces throat infection and prevents common colds, allergies, bronchitis, asthma, coughs, flu and sinus infections
Adjustable steam control
Delivers inhalation therapy in 6-9 minutes
MABIS® Steam Inhaler Vaporizer with Aromatherapy Diffuser - Overview
MABIS Steam Inhaler Vaporizer keeps your airway clean to reduce throat irritation and prevent common colds, allergies, bronchitis, asthma, coughs, flus, and sinus infections. It also clears your pores and refreshes your skin.
The MABIS steam inhaler vaporizer has a flexible and soft mask, a drain tank, and an extension tube. MABIS Steam Inhaler Vaporizer comes with an aromatherapy diffuser and a 5-inch power cord for comfortable charging. This steam inhaler weighs about 4 lbs and measures 4 X 9 X 10 inches and allows you to adjust the steam and vapor to help you breathe properly.
MABIS® Steam Inhaler Vaporizer with Aromatherapy Diffuser - Features
Treats problems such as the common cold and nasal congestion, and helps you breathe with comfort.
Comes in two distinct colors, vibrant purple and white, and has a stylish and sleek design.
Delivers inhalation therapy within 6 to 9 minutes.
Comes with both the vaporizer as well as the humidifier attachments.
Ideal steam inhaler for aromatherapy.
Has a warranty period of 1 year.
The aromatherapy nasal inhaler comes with a soft, adjustable mask and is easily portable.
The inhaler vaporizer has a flexible and soft mask, an aromatherapy tank, a drain, a measuring cup, an indicator light, and a 5-inch power cord.
The adjustable steam control feature enables the user to inhale smaller particles through the nose and larger particles through the mouth.
MABIS® Steam Inhaler Vaporizer with Aromatherapy Diffuser Overview - In the Box
Soft, flexible mask
Indicator light
Drain tank
Measuring cup
Aromatherapy tank
Extension tube
5-foot power cord
MABIS Steam Inhaler Vaporizer with Aromatherapy Diffuser Parts
Includes soft, flexible mask, extension tube, drain tank, aromatherapy tank, indicator light, measuring cup and 5 foot power cord
Dimensions: 10" H x 5 3/8" W
1-Year Limited Warranty
UPC: 767056407411
MABIS Steam Inhaler Vaporizer with Aromatherapy Diffuser - Customer Questions