Nidek Nuvo 10 Liter Oxygen Concentrator
Starting at
$1,599.00
Regular Price
$2,750.00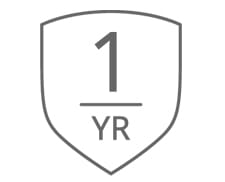 Quiet operation with less than 48 dba

Sleek design for easy handling

Spring mounted high efficiency compressor

Built on the reliable Nuvo platform

Get expert support
Nidek Nuvo 10 Oxygen Concentrator - Overview
Nidek Nuvo 10 is a 10 liter, high-flow home oxygen concentrator that provides excellent oxygen flow rates at various pressures. The Nidek Nuvo 10 has a 90% oxygen concentration and can supply up to a maximum of 10 liters of oxygen per minute. Additionally, you have the choice to divide the oxygen flow with a double outlet. The Nidek is equipped with rolling wheels and a handle for easy portability allowing the user to simply move it across rooms.
Nidek Nuvo 10 - Features
Provides a maximum of 10 liters of oxygen per minute
Built with a modern and convenient design for easier handling
Easy-to-use controls for a hassle-free oxygen therapy
Integrated rolling wheels and built-in handle for easy movement
Quiet oxygen therapy with noise below 48 decibels
Spring mounted compressor for better efficiency
Maintenance free with high-quality molecular filters
Durable metal fitting for a long-lasting purchase
Nidek Nuvo 10 Liter Oxygen Concentrator - Key Features
High-volume oxygen flow delivers up to 10 liters of oxygen per minute.

Simple controls and easy adjustments for both medical experts and patients.

Rolling wheels and a carry handle makes moving the device from room to room simple.
Nidek Nuvo 10 Oxygen Concentrator - Easy Maintenance And Use
The Nuvo 10 Liter Oxygen Concentrator is simple to operate and maintain. The on/off switch for the device is prominently displayed on the front. Simply, turn the dial at the top to regulate the oxygen flow. Each option for oxygen flow is easily visible, and once selected, the dial locks. The only routine maintenance required for this concentrator is filter cleaning using warm water. A simple on/off cover in the back compartment allows access to the filter. Apply a disinfectant cloth to the concentrator's exterior to clean it.
Nidek Nuvo 10 - Safety Alarm Feature
Low Oxygen Level Alarm
Loss Of Power Alarm
Failure in Process Alarm
High or Low-Pressure Alarm
Overload or Surge Alarm
Thermal Switch
Low Battery Alarm
Nidek Nuvo 10 Liter Oxygen Concentrator - In The Box
Nuvo 10 oxygen concentrator

Humidifier bottle

Nasal cannula

User manual
Oxygen concentrators can only be returned within 7 days of the original ship date and with less than 10 hours of use. A 15% return processing fee will be taken from the original payment before a credit is issued. All returns must be authorized by a Customer Service Representative and require a Return Merchandise Authorization (RMA) form.
For more information, read our return policy.
FAQ's
Why do Users Love Using Nuvo 10 Oxygen Concentrator?
The additional humidifier to the 10 liters of oxygen delivery provides a soothing and irritation-free oxygen therapy for a long period. Additionally, the rolling wheels are a great feature for users who need to move around while getting constant oxygen therapy.
How To Use and Maintain Nidek Nuvo 10 Oxygen Concentrator?
The Nidek Nuvo 10 is one of the best easy-handling oxygen concentrators on the market. The Nuvo 10 has a prominent on/off button added to a convenient dial that helps control the oxygen flow of the device. The dial settings secure in place for the different flow rates.
Besides the easy usage, maintaining and cleaning is also hassle-free. With easy rear access to the filters, it takes only warm water to clean the oxygen concentrator. If you are looking for more hygienic cleaning, you can always use a disinfectant wipe to clean the device.
Where Can I Find Information On The Oxygen Flow Rate?
The amount of oxygen assistance needed will vary depending on the person's health. Before choosing an appropriate oxygen concentrator machine, we strongly advise that you speak with your doctor about your oxygen needs. This will assist in calculating how many liters of oxygen should be given.
Please be aware that the Nidek Nuvo 10 is only appropriate for patients requiring 2 to 10 liters per minute (LPM).
User Guide
Cleaning the Cabinet Air Filter of Nidek Nuvo 10
This filter must be cleaned once a week, as detailed below. If the Nidek Nuvo 10 is used in a residence heated with wood, kerosene, or oil, or one with a lot of cigarette smoke, the filter may need to be cleaned on a daily basis.
Take the dirty air filter out of the Nidek Nuvo 10's rear.
Rinse the dirty filter in warm water after washing it with household detergent.
To remove excess water, use a soft absorbent towel.
Replace the clean cabinet air filter on the rear of the unit's grille.
Nidek Nuvo 10 Liter Oxygen Concentrator Parts
Average Power Consumption

Voltage

600W

115V

Oxygen Concentration
90% (+5% / -3%) at 8 LPM
Liter Flow
2 to 8 LPM
Sound Level
48 dBA
Outlet Pressure
15 PSIG

Weight

55.5 lbs/ 25.2kg
Nidek Nuvo 10 Liter Oxygen Concentrator - Customer Questions
Are There Any Important Tips to Remember for Nidek Nuvo 10 Stationary Oxygen Concentrator?
The flow control knob may be locked to restrict the flow to a given value. Place the administration unit (nasal cannula or other) near the surface of a glass of water to check the oxygen supply. The water's surface can be disturbed by the surge. ...
How to do Maintenance of Nidek Nuvo 10 Home Oxygen Concentrator?
With the exception of a filter that must be tested and cleaned regularly, there is no ongoing maintenance necessary.