O2 Concepts Oxlife INDEPENDENCE POC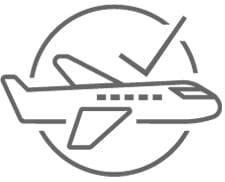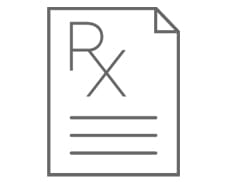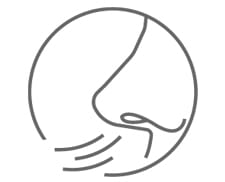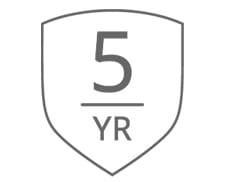 Continuous flow up to 3 LPM, as well as double the pulse volume of a leading rival machine
Lithium-ion battery packs power up to 5.75 hours of cordless therapy in pulse mode (setting 2) and 2.5 hours of continuous flow (2 LPM)
FAA approved for air travel
O2 Concepts Oxlife Independence Oxygen Concentrator
The Oxlife Independence oxygen concentrator from O2 Concepts delivers new levels of performance for portable oxygen therapy. Featuring a durable lightweight metal construction, the Oxlife Independence offers go-anywhere portability with its built-in cart and oversize wheels. Even more importantly, the Oxlife Independence provides class-leading performance, producing up to 3 LPM (liters per minute) continuous flow oxygen. Add in the lithium-ion battery pack with efficient mobile charging options and the Oxlife Independence proves itself an effective solution for portable oxygen therapy.
O2 Concepts Oxlife Independence (Single Battery) Features:
Class-leading performance for portable oxygen concentrator with continuous flow up to 3 LPM, as well as double the pulse volume of a leading rival machine
Lithium-ion battery packs power up to 5.75 hours of cordless therapy in pulse mode (setting 2) and 2.5 hours of continuous flow (2 LPM)
Dual battery housing enables hot-swap changes without turning off the machine
Efficient DC charging can power all therapy settings
FAA approved for air travel
Integrated design includes built-in DC adapter and travel cart with large 6-inch wheels
Durable metal construction made for go-anywhere portability, with a relatively light 16.7-pound weight
Class-Leading Portable Oxygen Concentrator Performance
The headlining feature for the Oxlife Independence is its impressive performance as a portable oxygen concentrator. Powerful enough for 24/7 service, the potent Independence machine is capable of delivering up to 3 LPM of continuous flow oxygen – a feat which O2 Concepts claims is class-leading. The Oxlife Independence produces more oxygen in pulse mode too, with its 96 ml peak "two times the oxygen pulse volume" compared to its leading rival. Patients can fine-tune their therapy titration settings with adjustments in 0.5 increments for continuous flow (0.5 to 3.0) and pulse mode (0.5 to 6.0).
Mobile Oxygen Power Solutions
The Oxlife Independence offers cordless therapy options thanks to its lithium-ion battery pack. And the Oxlife Independence can house not just one, but two batteries, enabling hot-swap battery changes without turning off the machine. (Only single battery included in this version, with the Oxlife Independence with Dual Battery also available from Oxygen Direct. Customers can also purchase the Oxlife Independence Battery separately.) O2 Concepts touts the Independence Battery as a class-leader too, offering up to 5.75 hours in pulse setting 2 and 2.5 hours at 2 LPM continuous flow when running with dual batteries.
The DC charger can power the Oxlife Independence in all settings when connected to a mobile DC power source, like a 12V plug in your car, boat or RV. That's no mean feat for a portable oxygen concentrator, many of which offer only limited settings on DC power, much less one with the enhanced performance offered by the Oxlife Independence. In fact, the Independence's DC charger will recharge the battery when running up to 2.0 LPM continuous flow and 4.0 pulse mode. Recharge time for the Independence Battery is 1.5 hours when connected to a standard AC wall plug.
Durable Design with Easy Portability
The Oxlife Independence was designed for rugged durability, made plainly evident by its metal construction and backed up by a 5-year manufacturer warranty. Thankfully, the metallic exterior still keeps weight down to a reasonable 16.7 pounds. Built to serve active oxygen patients, the Independence is a go-anywhere design. This includes air travel, with the Oxlife approved by the FAA for in-flight use and compact enough to be stowed away underseat on many airlines.
While most of its compact, lightweight rivals favor shoulder satchels for portability, the Oxlife Independence trades some weight for enhanced performance and opts for an integrated wheeled cart design. Sourcing large 6-inch wheels and retractable handle the Oxlife Independence cart makes for convenient portability. In fact, O2 Concepts touts the Oxlife Independence as "best in class" mobility and actually offers a lighter overall weight when many rival machines are weighed together with their own accessory pull carts.
Smart DNA Tech for Connected Care
O2 Concepts designed the Oxlife Independence for connected care, to monitor therapy and maintain performance. The proprietary DNA (Dynamic Network Analysis) technology connects providers and patients, spotting problems ahead of time and hopefully avoiding costly hospitalizations before they occur. The DNA tech also periodically updates software for new developments – for example downloading updates to improve battery performance. But patients don't need to be a high-tech guru to keep things running smooth, thanks to the straightforward and easy to read LCD screen with a multi-color display.
O2 Concepts Oxlife Independence with Single Battery Includes:
Oxlife Independence oxygen concentrator
Single Independence battery
AC power supply and DC adapter
Integrated wheeled cart
Accessory bag
Cannula
O2 Concepts Oxlife INDEPENDENCE POC Parts
O2 Concepts Oxlife INDEPENDENCE POC - Customer Questions