Panda Pediatric Compressor Nebulizer
Temporary price reduction
Special Price
$40.99
Regular Price
$55.64
Save 26%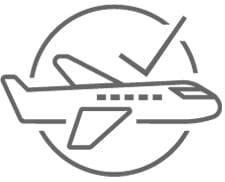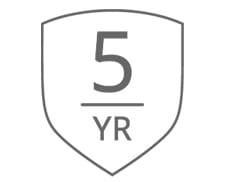 Piston-driven compressor with child-friendly design

Compatible with 3 methods of aerosol delivery: angled mouthpiece, child mask, and infant pacifier

3-year limited warranty
Panda Pediatric Compressor Nebulizer - Overview
Drive Panda Pediatric Nebulizer Compressor is an Aerial equipped compressor nebulizer with a child-friendly design. The fun character design and quiet compressor make the Panda nebulizer a great option for kids. The compressor runs at a quiet 55 dBA, comparatively quieter than many compressor nebulizers on the market. All models include a disposable neb kit, pediatric mask, mouthpiece, and tubing. The Drive Pediatric Panda Compressor Nebulizer weighs only 4.3 pounds so it's easily transportable. And because it's designed for children it's made to be durable and rugged.
Panda Pediatric Compressor Nebulizer - Features and Benefits
5 Year Warranty
Quiet Aerial Compressor
Child-Friendly Panda Design
Kink Resistant Tubing
Pediatric Mask
Six Filters
Durable Piston Driven System
Panda Pediatric Compressor Nebulizer - Cleaning
We recommend cleaning the mask and nebulizer with hot water after and a mild detergent just after the last treatment.
However if your physician advised a different method, then do what is recommended specifically for you.
What Precautions Should I Take While Using the Panda Nebulizer?
Put the nebulizer far away from the water.
Do not try to dip the nebulizer or the power cord in the water.
Do not bath while using the nebulizer for therapy.
Do not use the nebulizer if you find broken, damaged or wet parts.
Always disconnect the device from the electrical outlet prior to cleaning.
Do not use other attachments than the ones prescribed by the supplier or manufacturer.
Panda Nebulizer Operating Precautions
Always use the appropriate voltage.
If you recognize any irregularity or malfunction, stop therapy immediately until it is repaired or examined.
Unplug the nebulizer after use.
Never block the air openings on the nebulizer.

Panda Nebulizer Storage Precautions
Do not store the nebulizer with exposure to sunlight, high humidity, or high temperatures.
Store the device away from the reach of the children.

Panda Nebulizer Cleaning Precautions
Do not submerge the nebulizer in water to avoid damage.
Disconnect the nebulizer from the electronic outlet prior to cleaning.
Follow the best practice of cleaning all required parts after each use.
Panda Pediatric Compressor Nebulizer Parts
| | |
| --- | --- |
| Compressor Pressure Range | 30 to 36 psi |
| Liter Flow Range | 4 to 8L/min. |
| Nebulizer Medication Capacity | 5mL |
| Noise Level | 55 dBA |
| Operating Humidity Range | 10% to 95% RH |
| Operating Pressure Range | 8 to 16 psi |
| Operating Temperature Range | 10° to 40°C (50° to 104°F) |
| Particle Size | 0.5 µm to 5.0 µm |
| Power Consumption | 80 VA |
| Power Requirements | 120V, 50-60 Hz |
| Storage Humidity Range | 10% to 95% RH |
| Storage Temperature Range | -20° to 70°C (-4° to 158° F) |
| Warranty | Limited 5 Year |
| Weight | 4.3 lbs |
Panda Pediatric Compressor Nebulizer - Customer Questions