Philips Respironics Millennium M10 Oxygen Concentrator - 10 Liter with OPI
Starting at
$1,384.95
Regular Price
$1,964.95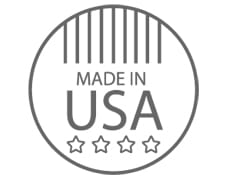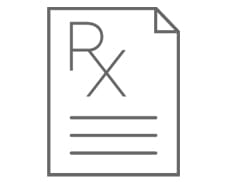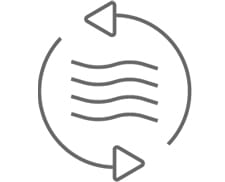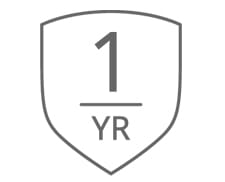 High flow device, delivering up to 10 LPM

Oxygen purity indicator

Minimal replacement parts and built-in casters for easy transport

Easy-to-use control panel with LED indicators and audible alarms
Philips Respironics Millennium M10 Oxygen Concentrator - Overview
The Philips Respironics Millennium M10 Oxygen Concentrator with OPI is a high flow device, with the ability to deliver up to 10 liters of supplemental oxygen per minute. This device is the perfect solution for patients that require greater therapy support. The Millennium M10 offers a durable build that is made to outlast its competitors. With minimal replacement parts, device maintenance and cleaning is simple. The Philips Respironics Millennium M10 Oxygen Concentrator also provides users with built-in casters to easily transport the unit from room to room in the household. Lastly, this device offers an easy-to-use control panel with LED indicators and audible alarms to alert you if there are any problems.
The Philips Respironics Millennium M10 Oxygen Concentrator is a prescription-only device. If you believe you need oxygen therapy, contact your doctor prior to purchase.
Philips Respironics Millennium M10 Home Oxygen Concentrator - Output
The Millennium M10 home oxygen concentrator contains a twin head compressor which provides more airflow for higher oxygen concentration. This allows the Respironics Millennium M10 to deliver up to 10 liters of oxygen per minute (LPM). Traditional home oxygen concentrators can only deliver a maximum of 5 LPM.
Due to its higher oxygen output, it is recommended to use oxygen tubing and nasal cannulas rated for high flow oxygen. See the Parts tab for suggestions.
Philips Respironics Millennium M10 Oxygen Concentrator - Durability
Highly durable casters allow the Respironics M10 Oxygen Concentrator to easily be transported from room to room. These casters were designed to withstand the demands of use in clinics and hospitals. Wires and vital machine components are cased in protective tubing to guard against electric shock and wear and tear. The sieve canister, which helps filter the room air into concentrated oxygen, is integrated into the device. This improves the life of the concentrator and reduces the required maintenance. These features and more allow the Millennium M10 concentrator to produce the highest quality of oxygen delivery day in and day out.
Philips Respironics Millennium M10 with Oxygen Percentage Indicator (OPI)
One of the primary features of this machine is the Oxygen Percentage Indicator. The Oxygen Percentage Indicator, or OPI, measures the oxygen output for purity. If the oxygen level dips below 70%, an audible alarm will sound on the device. The LED indicators located on the device's control panel also allow the user to see if they are receiving normal or low oxygen levels. If oxygen levels are low, reference the user manual to troubleshoot the problem.
Philips Respironics Millennium M10 Oxygen Concentrator - In the Box
Respironics Millennium M10 Stationary Concentrator
AC Power Cords
Pre Installed Filter Kit
User Manual
1 Year Manufacturers Warranty
5 Nasal Cannulas
FAQs
What Are The Clinical Uses Of Philips Respironics Millennium M10 Oxygen Concentrator 10 Liter?
Most people do not need to change the oxygen delivery settings that come with their machines after their prescription has been set by their doctor. This device has an option for clinical use as well. The Philips Respironics Millennium M10 is able to provide oxygen to multiple patients because the delivery settings are easily adjusted, and the machine is highly durable.
How to Troubleshoot For Philips Respironics Millennium M10?
In addition to low oxygen alerts, the Respironics Millennium oxygen concentrator also lets users know when there is an internal system failure. If the red alarm indicator lights up continuously, along with an audible warning, turn the device off, and contact our customer care team. If the concentrator is within the one-year manufacturer warranty, we will help facilitate a warranty claim.
Consult your user manual for any additional troubleshooting issues. If problems persist, contact our team.
How To Maintain Philips Respironics Millennium M10 Concentrator?
The Respironics M10 Oxygen Concentrator requires minimal maintenance, thanks to its simple design. To avoid a buildup of dirt and dust on the exterior cabinet, first ensure that the concentrator is placed in a well-ventilated, open room. Do not place it directly up against the wall or in a corner - poor ventilation can clog the air filter and cause your device to overheat. If needed, wipe the cabinet down with a damp cloth or sponge. Make sure the concentrator is unplugged prior to any maintenance or cleaning.
The air filter is located on the side of the concentrator, behind a removable cap. To clean the air filter, remove the cap and take the filter out of the device. If it is torn or damaged in any way, replace it immediately. Wash the filter with warm, soapy water and let it dry completely prior to reinstalling. Once reinstalled, replace the filter cap and plug the device back in. Filter cleaning should be done once a week.
Regularly inspect your oxygen tubing for kinks or tears. Do not use damaged tubing or nasal cannulas, as that may negatively impact your therapy. Clean and replace tubing as needed.
Philips Respironics Millennium M10 Oxygen Concentrator - 10 Liter with OPI Parts