Stratus 5 Stationary Oxygen Concentrator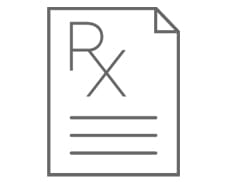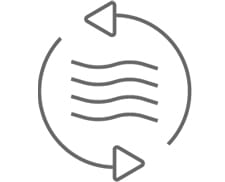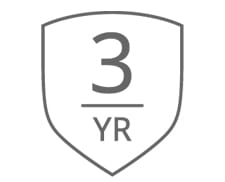 Slim line design

5lpm

Roller wheels

Built In Oxygen Monitor
NEW from 3B Medical The Stratus 5 Stationary Oxygen Concentrator
Simple controls and an exceptionally quiet motor, the Stratus 5 Oxygen Concentrator provides continuous medical grade oxygen, up to 5 LPM, to patients 24 hours a day, 365 days a year. The slim profile, sleek design, and rich black coloring of the Stratus 5 Oxygen Concentrator make it a great option for home oxygen users who are tired of big, noisy machines and inconvenient oxygen tanks.
3B Stratus 5 Oxygen Concentrator Features
Slimline design
5lpm
Quiet
Dependable and easy to maintain
360 Roller wheels for ease of transport
Built-In Oxygen Monitor with easy to read LED indicators
Higher outlet pressure to ensure proper flow delivery
Innovative "cooling" technology to improve the reliability and life of the unit
Smart Alarm
Abnormal temperature alarm
Low oxygen purity alarm
Power failure alarm
Timer
Pressure alarm
Low flow alarm
Thermistor fault alarm
Quiet and slim design
Stratus 5 has a slimline design for a less obtrusive profile and is equipped with four 360° swivel wheels and a handle so it can easily be moved from room to room in your home. It offers nearly silent operation, thanks to the quiet sieve bed exchange and noise suppression system, so it is great for people who are sensitive to noise; and it provides up to 5 liters per minute (LPM) of continuous flow oxygen 24-hours a day.
Built-in LED oxygen monitor
For your peace of mind, on the control panel of the Stratus 5 Oxygen Concentrator, an easy-to-read LED Oxygen Monitor displays the current oxygen purity levels. Green lights indicate high oxygen purity is being delivered. If oxygen purity ever drops an audible alarm and red LED lights will alert you so you can address the problem quickly.
Energy efficient
Stratus 5 is designed to be in constant use so 3B Medical built in a sophisticated, energy-efficient motor that consumes a low average of 320 Watts of power per hour. It's a great option if you're looking to keep your oxygen expenses down.
Easy to use & low maintenance
The Stratus 5 Oxygen Concentrator is easy to use, easy to clean, and very low maintenance. On the front of the unit, a simple On/Off Switch and a convenient Flowmeter Adjustment Knob let you control overall operation. Maintenance is quick and easy too; just rinse the sponge mesh filter weekly to remove any dust and debris, be sure the filter is completely dry before installing it back into the unit.
Convenient humidification
Stratus 5 5's easy-to-use humidifier bottle holder, with velcro holding strap, is compatible with all standard bubble humidifiers; and it provides a trouble-free connection for the humidifier and oxygen tubing at the top of the unit where it's most convenient.
Safe and secure
Important safety features of the Stratus 5 includes a back-lined Flowmeter for viewing accuracy and proper setting. Each Stratus 5 is equipped with a well-defined system of audible and visual alarms including;abnormal temperature, low oxygen purity, power failure, low flow, and more.
User Guide
3B Stratus 5 Operating Instructions
Choose a spot where the concentrator will be able to intake room air without being obstructed. Make sure the Stratus 5 is at least 12 inches away from any doors, chairs, or curtains that might obstruct proper airflow.
Keep the 3B Stratus 5 oxygen concentrator away from any heat source.
Use a grounded electrical socket to connect the power cord.
Based on whether you're using a humidifier, do A or B:
If you are not using a humidifier:

Connect a cannula to the oxygen supply.

If you are using a humidifier, follow the steps below:

Take the humidifier bottle out of the box.
Remove the humidification cup, unscrew the lid counterclockwise, fill with the correct volume of purified water, and tighten the lid clockwise.
Note: Do use distilled water and refill it on a regular basis. Do not overfill the humidifier.
Place the humidifier in the hook and loop fastener on the top of the Stratus 5 and fill it with water.
Connect the PVC hose to the oxygen outlet and humidifier inlet.
Attach the humidifier to the cannula
Turn on the battery.
Focus the flow meter ball on the correct amount to adjust the oxygen intake flow to the prescribed liters per minute.
Note:The flow meter control knob turns counterclockwise to maximize flow rate and clockwise to decrease flow rate.
When not in use, turn off the Stratus 5.
Stratus 5 Stationary Oxygen Concentrator Cleaning & Maintenance
Excessive moisture may cause the Stratus 5 to malfunction.
Clean the air intake filter once a week. Clean more often if weather conditions are less than ideal.
The cleaning procedure is as follows:
Remove the sponge mesh filter from the air intake cover on the side of the Stratus 5.
Thoroughly rinse the sponge mesh with clean water before allowing it to air dry entirely.
Once the filter and air intake cover are dry, patch them.
TIP: Having a second sponge mesh filter on hand allows for fast filter replacement as the first one dries.
H2: Cleaning Stratus 5 and Accessories:
Clean the cannula on a regular basis. Enable to air dry after washing with mild soap and water.
. You can change the cannula once a month.
To clean the Stratus 5's body, wash it off with a wet towel and a soft soap. Do not immerse Stratus 5 in water.
Humidification bottle: Refill the humidifier water with distilled water every day. Cleaning and disinfecting with mild soap and water should be completed at least once a week, and then allowed to air dry. Using one part white vinegar and one part purified water to disinfect. It is advised that the humidifier container be replaced once a year.
Stratus 5 Stationary Oxygen Concentrator Parts
Stratus 5 Stationary Oxygen Concentrator - Customer Questions