Omron CompAir Compressor Nebulizer for Kids
Temporary price reduction
Special Price
$39.99
Regular Price
$45.99
Save 13%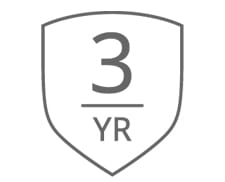 Small & lightweight
Super quiet
Multiple masks
Designed for children
CompAir® Compressor Nebulizer for Kids
The CompAir Compressor Nebulizer with Kid's Accessory is a small, lightweight and tabletop nebulizer designed specifically for kids. The OMRON advanced design features our lightest compressor nebulizer yet—only 6.3 oz—which makes this pediatric nebulizer easily portable. Engineering excellence from OMRON provides quiet operation with a noise level comparable to a little louder than a quiet library (approximately 45 dBA). This small but mighty compressor nebulizer helps deliver medicine particles as small as 3 μm in diameter, within the industry's optimal particle size range. The CompAir nebulizer system offers an affordable and efficient alternative for children experiencing asthma, acute bronchitis or other respiratory conditions.

Small and Lightweight
Weighing just 6.3 oz, it's our lightest tabletop model
Super quiet
Sound is just a little louder than a quiet library
Multiple masks
Comes with 2 sizes: infant & child
Designed for children
Includes kid-friendly animal character that attaches to the device
Fast, efficient misting
Produces the ideal particle size for optimal medication delivery
Includes: Compressor Nebulizer cup, Tubing, Mouthpiece, Air Filter, Child Mask, AC Adapter, Storage Bag, Toy

Omron CompAir Compressor Nebulizer for Kids Parts
Nebulization Rate - Approx 0.30mL/min (by weight loss)*
Particle Size - MMAD**approx. 3µm (based on EN13544-1: 2007)
Medication Tank Capacity - 10mL (cc) max
Weight - Approx 6.4oz (main unit only)
Dimensions - Approx 3.3" (W) x 1.7" (H) x 4.5" (D) (main unit only)
Sound Level - Less than 45dB*
Operation Mode - Continuous operation
Rating - 6V - 0.7A
Power Source - 100 - 240V
* Measured with saline at ambient temperature of +73°F (+ 23°C) and humidity of 40%. It may vary with the type of medication.
** MMAD = MassMedian Aerodynamic Diameter
Omron CompAir Compressor Nebulizer for Kids - Customer Questions