Sunset Sunny the Bear Pediatric Compressor Nebulizer
Temporary price reduction
Special Price
$35.00
Regular Price
$49.99
Save 30%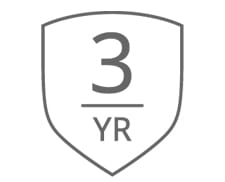 Co

st-Effective and powerful

Kid-Friendly

Lightweight
Sunset Sunny the Bear Pediatric Compressor Nebulizer Overview
The Sunset Sunny the Bear Pediatric Compressor Nebulizer helps children with a chronic diseases that affect their capacity to breathe. Children with asthma and respiratory diseases can count on this nebulizer to deliver effective treatment everyday. The Sunset Sunny the Bear Nebulizer is fun to use with a kid-friendly design and packaging that is portable for use at both school and home.
With the look of a toy, the playful Sunset Sunny Pediatric nebulizer offers children a less-intimidating approach to treatment with aerosolized medication. With a durable and sturdy design, this nebulizer is perfect for daily use. Get the Sunny the Bear nebulizer at an affordable price for your kids use at home or on the go.
Sunny the Bear Sunset Pediatric Compressor Nebulizer - Features
Cost-effective and powerful - The Sunset Sunny the Bear compressor provides quick treatment with an average nebulization rate of 0.3-0.4ml/min.
Kid-friendly - While your child is receiving therapy, the adorable and cuddly Sunset Sunny the Bear nebulizer design provides an amusing and relaxing focal point.
Lightweight - The Sunny the Bear Compressor nebulizer weighs 2.75 pounds and has a child-friendly design, making it simple to transport and store.
Sunny the Bear Pediatric Compressor Nebulizer - In the Box
Compressor
Disposable Neb Kit
Pediatric Aerosol Mask
Filters
Specifications
Particle Size
Respirable Fraction 0.5 to 5 um 0.5um 80%
Sound Level
>60dBA
Compressor Flow
30-45psi
Power Supply
120V
Sunset Sunny the Bear Pediatric Compressor Nebulizer Parts