DeVilbiss iGo Portable Oxygen Concentrator with Wheeled Case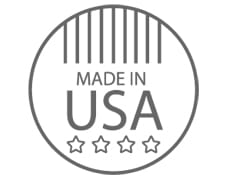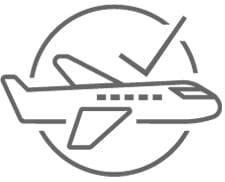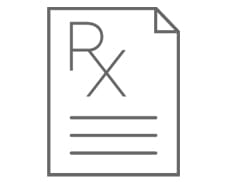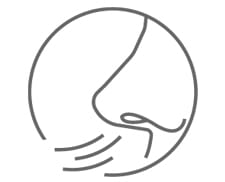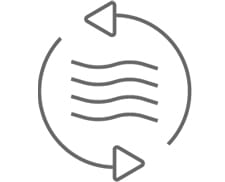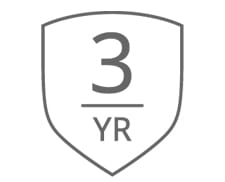 Pulse dose or continuous flow settings

Built-in oxygen sensing device

4.5-hour charge time

Up to 19 lbs with battery
DeVilbiss iGo Portable Oxygen Concentrator Overview

Proudly made in the USA, the DeVilbiss iGo Portable Oxygen System is the perfect choice for keeping an active lifestyle. Weighing approximately 20 pounds, this oxygen concentrator comes with a wheeled case, allowing users to take it with them wherever they go. The iGo is one of the few portable oxygen concentrators that offers both pulse dose and continuous flow oxygen settings. These settings are determined by a physician's prescription and should not be changed unless consulting your doctor.
The iGo Oxygen Concentrator is a reliable 3L device offering Continuous Flow Mode as well as PulseDose Mode of oxygen delivery. This portable oxygen concentrator is made to keep up with your fast-paced lifestyle. Every part of this concentrator is rigorously tested. This device is suitable for clinical use because its PulseDose oxygen delivery is proven to be reliable and safe. This device was tested via independent tests carried out by physicians and respiratory therapists.
The DeVilbiss iGo can operate from three different power sources: AC power, DC power, or a lithium-ion rechargeable battery. The concentrator will automatically switch to battery power if the external power source is interrupted.
As with all of our portable oxygen concentrator devices, the DeVilbiss iGo is FAA-approved for in-flight use. To ensure you meet your specific airline's requirements for traveling with an oxygen device, we recommend contacting them prior to your trip.
iGo Oxygen Concentrator - Oxygen Flow Settings

While most portable oxygen concentrators only offer pulse dose oxygen delivery, the iGo offers both pulse dose and continuous flow settings, ensuring that users will receive the oxygen therapy they need no matter what.
With pulse dose, oxygen is delivered as individuals inhale, preserving the battery life of the concentrator and only delivering therapy as it is required. The DeVilbiss iGo provides users with 6 pulse dose settings, which can easily be changed via the Mode Select and Flow Rate buttons on the display panel.
Continuous flow mode provides a constant flow of oxygen to the user's nasal passages. This reduces the battery life of the device, but the increased delivery of oxygen is necessary for some patients. This portable oxygen concentrator provides continuous oxygen between 1 liter per minute (LPM) and 3 LPM. The flow rate can be increased or decreased by using the "+" or "-" buttons on the display panel.
Oxygen settings are prescribed by a physician and therefore should not be changed unless prior approval has been granted. A setting of 1 LPM in continuous flow mode does not deliver the same amount of oxygen as a setting of 1 in pulse dose mode. Speak with your doctor to determine which mode and which settings may be best for you.
DeVilbiss iGo Oxygen Concentrator - Highlights

This 3-liter portable oxygen concentrator provides both PulseDose Modes with settings 1 to 6 and Continuous Flow with -settings 1 to 3 LPM.
Lightweight and compact for easy travel and portability (weighs less than 20 pounds with the battery)
Battery life up to 5.4 hours on PulseMode, quickly recharges in 2 to 4.5 hours, depending on flow setting
The control panel is feature-rich and is designed in a way that it can be read easily. It gives access to battery status and liter flow. iGo Oxygen Concentrator offers various liter flow controls ranging from 1.0 to 6.0.
iGo Oxygen Concentrator provides accurate oxygen delivery through the OSD® (oxygen sensing device) which is a built-in feature in this device.
If the unit is operating on AC power, and the power is interrupted, the iGo will automatically switch over to battery operation
It is recommended that for Continuous Flow Mode, use 50-foot cannula/ tubing and for PulseDose Mode, use 35-foot cannula/tubing.
The DeVilbiss iGo Portable Oxygen Concentrator is proudly made in the USA.
DeVilbiss iGo Oxygen Concentrator Performance Features

DeVilbiss Portable iGo Oxygen Concentrator provides:
PulseDose Mode settings: 1.0, 2.0, 3.0, 4.0, 5.0, and 6.0
Continuous Flow Mode: 1lpm, 2lpm, and 3lpm
Integrated PulseDose oxygen conserving technology which not only increases efficiency with extended use time but improves comfort.
Built-in OSD® (oxygen sensing device) increases the accuracy of oxygen delivery and decreases maintenance required.
The enhanced capacity battery lasts as long as 5.5 hours when iGo oxygen concentrator is set to PulseDose Mode setting 1.
Sound alerts for notifying low battery, power failure, high flow/low flow, low oxygen output, no breath detected, etc.
40 dBA sound level for PulseDose Mode setting 3.0
iGo Oxygen Concentrator Design Features
Designed to be highly portable with the following dimensions: 15" x 11" x 8" (38cm x 28cm x 20cm)
DeVilbiss iGo Portable Oxygen Concentrator provides 91% ± 3% Oxygen Concentration consistently for all flow settings.
The optimum temperature for operating is 5°C to 40°C (41°F to 104°F)
Highest operable elevation is 4,000 meters (13,123 feet)
Ultra-lightweight. Weighs only 15.5 pounds without battery and 19 pounds with battery
Highly efficient with fast charging time, requiring only 2 to 4.5 hours to fully charge a completely depleted battery
User-friendly interface with an easily readable battery life gauge
The openings for the nasal cannula and external power supply are easily accessible even with the rolling carrying case.
iGo Oxygen Concentrator - Battery Duration
The DeVilbiss portable oxygen concentrator comes with a rechargeable lithium ion battery that can last up to 5.4 hours (pulse dose setting 1). Battery life will vary depending on your oxygen settings, so be sure to plan ahead. Additional batteries and external battery chargers are great add-ons to ensure you always have enough power on hand. For a bigger picture, view the battery duration chart below.
In addition to the battery, the iGo concentrator also comes with an AC power supply and a DC power cord. Users can plug their device in at home, in a car, on a boat, or wherever there is power! The AC power supply will also charge the battery for your DeVilbiss unit while in use. Charge time is approximately 2 - 4.5 hours, depending on the flow setting. The battery will not charge when connected to DC power.
DeVilbiss iGo Oxygen Concentrator OxyTrack Software
Oxygen therapy can be easily monitored with the integrated OxyTrack Software, which allows you to view performance and usage information. The iGo Oxygen Concentrator provides two versions of the software so that both technicians and clinicians can track the usage and performance of this device.
OxyTrack Software Features

Performance monitoring in real-time
Compliance information
Error logs.
Patient usage history.
Email/print reports.
DeVilbiss iGo Portable Oxygen Concentrator - In the Box
DeVilbiss iGo with Wheeled Cart
User Manual
AC/DC Power Cords
3 Year Manufacturer Warranty
5 Nasal Cannula
FAQs
How Does The DeVilbiss iGo Oxygen Concentrator Alarm Work?
DeVilbiss iGo has seven built-in audible alarms to let users know when something is not functioning properly with the device. These alarms include low battery, no breath detected, high temperature, power failure, and unit malfunction. Most alarms will sound in combination with an LED indicator on the control panel illuminating or flashing. To troubleshoot the alert, reference the user manual. If the unit fails and is under manufacturer warranty, contact our customer care team for assistance.
How To Maintain DeVilbiss iGo Oxygen Concentrator?
The care of your portable oxygen concentrator is simple but should be performed regularly to avoid dirt and dust build-up. The DeVilbiss iGo device uses an air intake filter to provide patients with effective oxygen therapy. To clear this filter, remove it from the unit, wash it with warm water and mild soap and let it completely dry before reinstalling. Do not attempt to use your concentrator without an air intake filter installed.
To clean the exterior of your device, simply wipe it down with a damp cloth and a mild soap or household cleaner. Make sure the unit is unplugged or disconnected from any power source prior to cleaning, and don't apply liquids directly to the surface. If wiping the battery and/or battery bay, be sure to use a dry cloth only.
Nasal cannulas and tubing should be replaced as needed on a regular basis.
DeVilbiss iGo Portable Oxygen Concentrator with Wheeled Case Parts