AC Power Adapter for Invacare Platinum Mobile Oxygen Concentrator
AC Power Adapter for the Invacare Platinum Mobile Portable Oxygen Concentrator.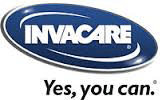 This AC power adapter charges and powers the battery of the Invacare Platinum Mobile portable oxygen concentrator.
The AC power adapter allows the oxygen concentrator to be connected to a 100–240 volt 50–60 Hertz outlet (i.e. wall outlet of your home). The power adapter converts AC voltage to a DC voltage that can be used to power the oxygen concentrator. Use of the AC power adapter will allow the oxygen concentrator to operate and simultaneously recharge the battery(s).
User Guide

Invacare Platinum Mobile User Manual
AC Power Adapter for Invacare Platinum Mobile Oxygen Concentrator Parts
AC Power Adapter for Invacare Platinum Mobile Oxygen Concentrator - Customer Questions
Check items to add to the cart or