Non-Touch SEJOY Infrared Digital Thermometer DET-306
Temporary price reduction
Special Price
$20.00
Regular Price
$79.99
Save 75%
Touch and non-touch use
10 memory
Fever alarm
Auto shut-off

Sejoy Infrared Forehead Thermometer
The SEJOY Infrared Thermometer DET-306, is an electronic device with a small frame that can measure the temperature of children, adults, and even objects. It has an LCD screen to display the temperature digitally and accurately in Celsius as well as Fahrenheit. Proven as a leader in infrared digital thermometers, it can measure tympanic, oral, as well as rectal temperatures of babies. It excels where the traditional mercury thermometers fail. For instance, babies have a tendency to squirm and it can be a challenge to measure their temperature with a mercury thermometer. If you are in an industry where you require an exact reading of a substance's temperature, and it is not possible to do using a mercury thermometer, this digital infrared thermometer comes in really handy.
The SEJOY Infrared Digital Thermometer DET-306 can be used as a contact or non-contact thermometer, which makes it suitable for home or business purposes. It can be used to measure many people's temperature while avoiding cross-contamination and infection. It comes with a storage case. The SEJOY Infrared digital thermometer is battery operated with a battery life of up to one year. This digital thermometer can store up to 10 readings. Other benefits include an Auto Shut-Off feature, and its mode of measuring temperature can be switched from Forehead mode. It's also used to measure the body temperature of people, or the temperature of objects.
Features of SEJOY Thermometer
Measure Forehead temperature or Object temperature/span>

Touch and non-touch use

Recall 10 memory

Backlight (optional)

Result Indicator

Fever alarm

Auto shut-off

Fast result in 3 seconds

Dual scale, switchable
Sejoy Infrared Forehead Thermometer - In the Box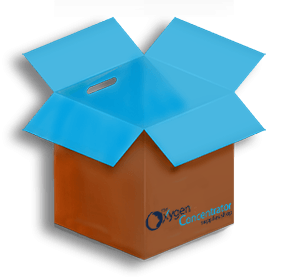 1 Thermometer
User Manual
2- AAA batteries
Case


FAQs
How Does the SEJOY Thermometer DET-306 Work?
Measuring temperature using this thermometer is very simple, even with all its options and features. Point the probe directly at the target which is either a forehead, or another body part, or the object whose temperature has to be measured. Keep the probe 2-3cm away and press and hold the Start button. The SEJOY Infrared Digital Thermometer DET-306 responds quickly, so you only need to hold the start button for 3 seconds until you hear a beep sound. Release after the beep sound and you will see the digital reading of the temperature on the Jumbo LCD screen.
How To Change Sejoy Thermometer To Fahrenheit?
When the thermometer is off, press the start button and hold for 3 seconds to enter the unit changing the mode on the SEJOY Infrared Digital Thermometer DET-306.
Pressing the power button will change the temperature units. If the thermometer is in Celsius mode then pressing the power button will change it to Fahrenheit and vice-versa.
Once you have selected the desired unit, press the power button to exit and it will change the temperature unit.
Non-Touch SEJOY Infrared Digital Thermometer DET-306 Parts

Non-Touch SEJOY Infrared Digital Thermometer DET-306 - Customer Questions
Do I need to calibrate the SEJOY Infrared Digital Thermometer DET-306?
This infrared digital forehead thermometer comes pre-calibrated from the manufacturer and has batteries installed in it. All you need to do is just adjust the time and date in this device and it is ready to use.
Can I use it to measure object temperature also?
Yes, by using the Mode button on this digital thermometer you can switch it from Forehead mode to Object Mode and it is ready to measure the temperature of your object.
Does the SEJOY Infrared Digital Thermometer DET-306 alert when it detects a fever?
Yes, if your temperature reading is above 37.8oC or 100oF, then you will hear a fever alarm and a sad face icon will be shown beside the reading
Is free shipping available on the SEJOY Infrared Thermometer?
The Oxygen Concentrator Supplies Store offers free shipping on all orders above $99. You can contact our customer support at 888-941-1688 who will clarify all your doubts or you can visit our Shipping Policy page
What is the battery life of this digital thermometer?
This digital thermometer's battery can last up to 1 year or 6000 readings.